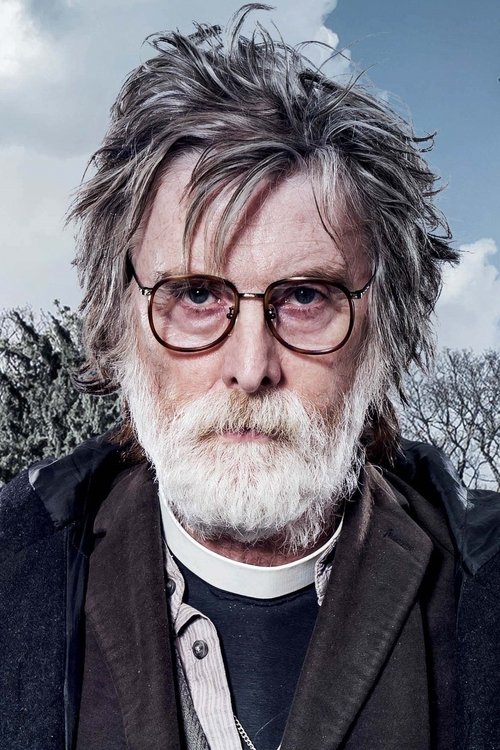 Constantine the Great szerepében:
David Threlfall 1953-10-12 Burnage, Manchester, England, UK
Born in Burnage, Manchester in 1953, David Threlfall is a celebrated actor of stage, film and television. In the latter, he is perhaps best known as the feckless Frank Gallagher in Channel 4's Shameless. In 1994 whilst working on a production of The Count of Monte Cristo at the Royal Exchange, Manchester, Threlfall met Bosnian actress Brana Bajic and the pair subsequently married a year later.
The Movie DB adatlap | IMDb adatlap
---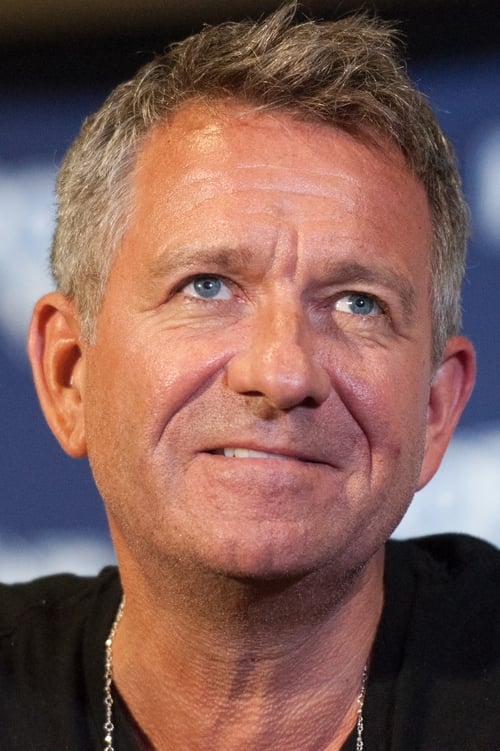 Julius Caesar szerepében:
Sean Pertwee 1964-06-04 London, England, UK
​Sean Pertwee (born 4 June 1964) is an English actor well known for his film and voice over work. He is the son of Jon Pertwee, who was best known for playing the third incarnation of The Doctor in the long-running television series Doctor Who.
The Movie DB adatlap | IMDb adatlap
---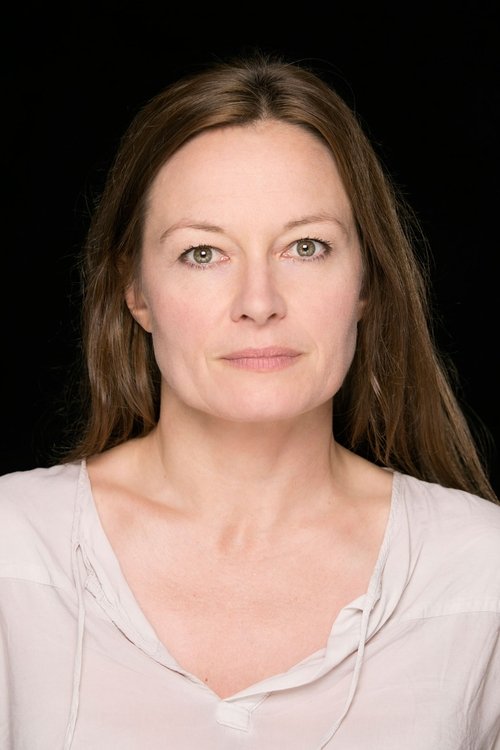 Poppaea Sabina szerepében:
Catherine McCormack 1972-04-03 Alton, Hampshire, England, UK
Catherine McCormack (born 1 January 1972) is an English actress, known for her stage acting as well as her screen performances in films such as Braveheart, Spy Game and Dangerous Beauty. Description above from the Wikipedia article Catherine McCormack, licensed under CC-BY-SA, full list of contributors on Wikipedia.
The Movie DB adatlap | IMDb adatlap
---
Emperor "Nero" Claudius Caesar Augustus Germanicus szerepében:
Michael Sheen 1969-02-05 Newport, Monmouthshire, Wales, UK
Michael Christopher Sheen (born 5 February 1969) is a Welsh actor and political activist. After training at London's Royal Academy of Dramatic Art (RADA), he worked mainly in theatre throughout the 1990s and made notable stage appearances in Romeo and Juliet (1992), Don't Fool With Love (1993), Peer Gynt (1994), The Seagull (1995), The Homecoming (1997), and Henry V (1997). His performances in Amadeus at the Old Vic and Look Back in Anger at the National Theatre were nominated for Olivier Awards in 1998 and 1999, respectively. In 2003, he was nominated for a third Olivier Award for his performance in Caligula at the Donmar Warehouse. He has become better known as a screen actor since the 2000s through his roles in various biographical films. He has starred in a trilogy of films as British politician Tony Blair: the television film The Deal (2003), followed by The Queen (2006) and The Special Relationship (2010). For the role, he was nominated for both a BAFTA Award and an Emmy. He was also nominated for a BAFTA as the troubled comic actor Kenneth Williams in BBC Four's 2006 Fantabulosa!, and was nominated for a fourth Olivier Award in 2006 for portraying the broadcaster David Frost in Frost/Nixon. He starred as the controversial football manager Brian Clough in The Damned United (2009). In 2009, he appeared in two fantasy films, Underworld: Rise of the Lycans and The Twilight Saga: New Moon. He also appeared in the science-fiction film Tron: Legacy (2010), and Midnight in Paris (2011). He directed and starred in National Theatre Wales's The Passion (2011). He also played a lead role in The Twilight Saga: Breaking Dawn Part 2 in 2012. In 2013, he received a Golden Globe nomination for his role in Showtime's television drama Masters of Sex (2013–2016). He played an incarcerated serial killer surgeon in Fox's 2019 drama, Prodigal Son, an angel in the 2019 BBC/Amazon Studios miniseries Good Omens, and appeared as Chris Tarrant in Quiz in 2020. From Wikipedia, the free encyclopedia
The Movie DB adatlap | IMDb adatlap
---
Tiberius Gracchus szerepében:
James D'Arcy 1975-08-24 London, England, UK
An English actor. His first appearances on television were small roles in the TV series Silent Witness (1996) and Dalziel and Pascoe (1996), followed by roles in TV movies such as Nicholas Hawthorne in Ruth Rendell's Bribery and Corruption (1997), Lord Cheshire in The Canterville Ghost (1997) and Jonathan Maybury in The Ice House (1997). In 1997 he furthermore played Blifil in the Mini-series The History of Tom Jones, a Foundling. In 1999, he acted alongside Daniel Craig in the World War I-drama The Trench as well as having a small role in the Comedy Guest House Paradiso. Description above from the Wikipedia article James D'Arcy, licensed under CC-BY-SA, full list of contributors on Wikipedia.
The Movie DB adatlap | IMDb adatlap
---
---
Vespasian szerepében:
Peter Firth 1953-10-27 Bradford, Yorkshire, England, UK
​Peter Firth is a British film and television actor best known for the films Tess, Equus and The Hunt for Red October, and for playing spymaster Harry Pearce in the BBC TV series Spooks and its movie spin-off Spooks: The Greater Good.
The Movie DB adatlap | IMDb adatlap
---
Pompey szerepében:
John Shrapnel ✝ 1942-04-27 Birmingham, England, UK - 2020-02-14
Shrapnel was born in Birmingham, Warwickshire, the son of Mary Lillian Myfanwy (née Edwards) and journalist/author Norman Shrapnel.[1] As a stage actor, he was a member of Laurence Olivier's Royal National Theatre company and the Royal Shakespeare Company and most recently appeared as Sir Oliver Surface in The School for Scandal (directed by Deborah Warner) at the Barbican Centre in 2011. He has also appeared extensively in film and on television in roles in Elizabeth R, Z-Cars, Edward and Mrs. Simpson, 101 Dalmatians, Space: 1999, Inspector Morse, Coogan's Run, Notting Hill and Foyle's War. He presented an episode of the 1983 BBC television travel series Great Little Railways. He gave performances in three entries in the BBC Television Shakespeare plays and as Creon in the BBC's 1984 productions of the Three Theban plays of Sophocles. In America, he has starred in supporting roles as Senator Gaius in Gladiator, Nestor in Troy and Pompey in the second episode of Ancient Rome: The Rise and Fall of an Empire. He also played the Jail Warden in the 10th Kingdom, an epic fantasy miniseries. He has the rare achievement of appearing in two episodes of Midsomer Murders as two different characters, in Death in Chorus and Written in Blood. Shrapnel appeared in an episode of Jonathan Creek as Professor Lance Graumann in the episode The Omega Man. He appears in Chemical Wedding alongside Simon Callow, telling the tale of the resurrection of occultist Aleister Crowley. Shrapnel also has experience in the field of BBC radio drama through such characters as Colin Dexter's Inspector Morse and William Gibson's Neuromancer. He is the son-in-law of Deborah Kerr through his 1975 marriage to her younger daughter Francesca Ann Bartley. They have three sons, the actors Lex Shrapnel (b.1979), Tom Shrapnel (b.1981) and the writer Joe Shrapnel (b.1976). They live in Highbury, north London.
The Movie DB adatlap | IMDb adatlap
---
Mark Antony szerepében:
Alex Ferns 1968-10-13 Lennoxtown, Scotland, UK
Alex Ferns is a Scottish actor who is perhaps best known for playing abusive husband Trevor in BBC soap EastEnders. His film credits include Joyeux Noël, The Legend of Tarzan and the lead role in 2004's Man Dancin'. In 2019, Ferns starred as mining crew leader Andrei Glukhov in HBO/Sky miniseries Chernobyl.
The Movie DB adatlap | IMDb adatlap
---
---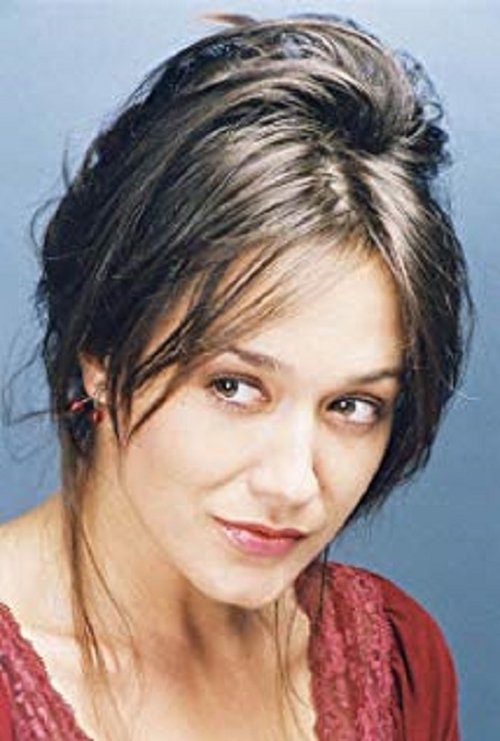 ---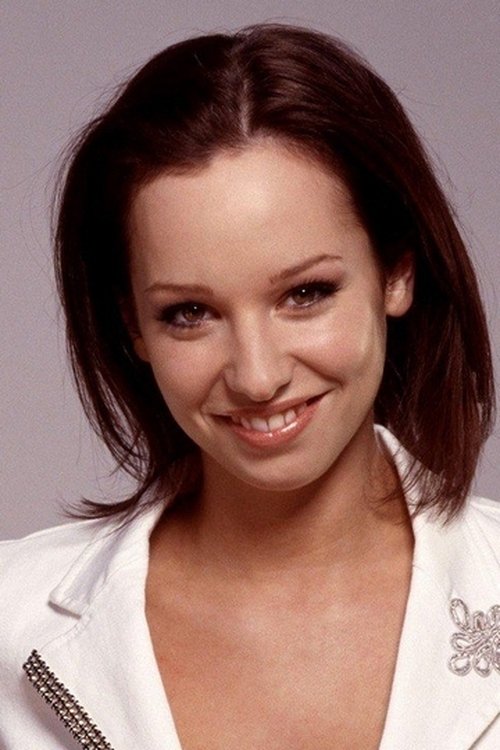 ---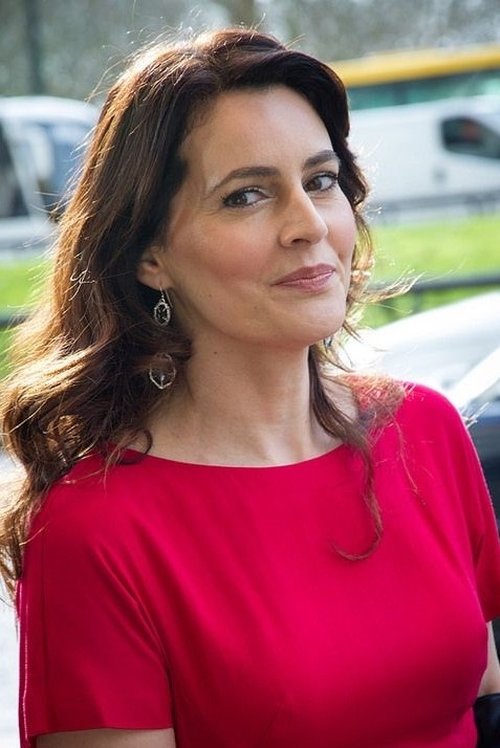 ---
Cornelia szerepében:
Geraldine James 1950-07-06 Maidenhead, Berkshire, England, UK
From Wikipedia, the free encyclopedia Geraldine James, OBE (born 6 July 1950) is an English actress. Description above from the Wikipedia article Geraldine James, licensed under CC-BY-SA, full list of contributors on Wikipedia.
The Movie DB adatlap | IMDb adatlap