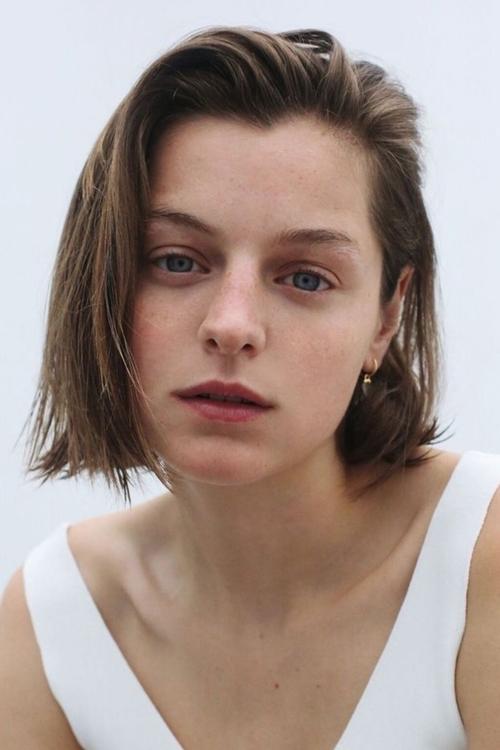 Darby Hart szerepében:
Emma Corrin 1995-12-12 Royal Tunbridge Wells, Kent, England, UK
Emma-Louise Corrin (born 13 December 1995) is an English actor. They portrayed Diana, Princess of Wales in the fourth season of the Netflix historical drama The Crown (2020), for which they won a Golden Globe, a Critics' Choice Award, and were nominated for a Primetime Emmy Award.
The Movie DB adatlap | IMDb adatlap
---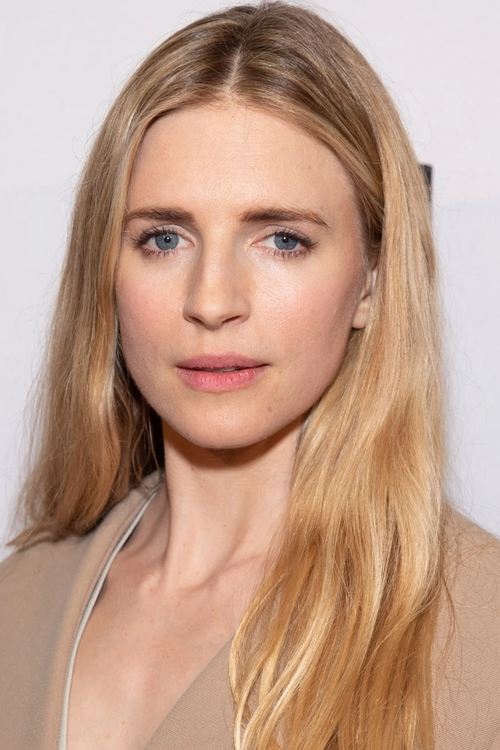 Lee szerepében:
Brit Marling 1983-08-07 Chicago, Illinois, USA
Brit Heyworth Marling (born August 7, 1983) is an American writer, producer, director, and actress. After majoring in economics at Georgetown University, Brit moved to Los Angeles with friends Mike Cahil and Zal Batmanglij to pursue screenplay writing and acting. Marling was born in Chicago, Illinois. She was named "Brit" after her Norwegian maternal great-grandmother. She graduated from Georgetown University in 2005 with degrees in economics and studio art, and was her class Valedictorian. Following graduation from Georgetown, Marling spent a summer interning for the investing banking firm Goldman Sachs. She later turned down a job offer from the firm, opting instead to move to Cuba with friend and director Mike Cahill to film the documentary Boxers and Ballerinas. It was for this documentary that Marling first gained recognition in 2004; having co-written the film with Mike Cahill and Nicholas Shumaker and co-directed with Mike Cahill. Marling also co-wrote, co-produced, and acted in the 2011 films Sound of My Voice and Another Earth. Both of these films were featured at the 2011 Sundance Film Festival, with Another Earth winning the Alfred P. Sloan Prize for outstanding film with science, technology or math as a major theme. In 2012, she played Richard Gere's daughter in Arbitrage. In 2013, she collaborated with Sundance once again on her lead role in The East alongside Ellen Page and Alexander Skarsgård.
The Movie DB adatlap | IMDb adatlap
---
Andy szerepében:
Clive Owen 1964-10-03 Keresley, Coventry, Warwickshire, England, UK
Clive Owen (born 3 October 1964) is an English actor, who has worked on television, stage and film. He first gained recognition in the United Kingdom for portraying the lead in the ITV series Chancer from 1990 to 1991. He then garnered critical acclaim for his work in the film Close My Eyes (1991) before getting international notice for his performance as a struggling writer in Croupier (1998). In 2005, Owen won a Golden Globe and a BAFTA Award and was nominated for an Academy Award for Best Supporting Actor for his appearance in the drama Closer (2004). He has since played leading as well as supporting roles in films such as Sin City (2005), Inside Man (2006), Children of Men (2006), and The International (2009). Description above from the Wikipedia article Clive Owen, licensed under CC-BY-SA, full list of contributors on Wikipedia
The Movie DB adatlap | IMDb adatlap
---
Bill Farrah szerepében:
Harris Dickinson 1996-06-24 London, England, UK
Harris Dickinson (born 24 June 1996) is an English actor. He is known for starring in the drama Beach Rats (2017), for which he was nominated for the Independent Spirit Award for Best Male Lead. He has since played John Paul Getty III in the FX drama series Trust (2018), and starred in the films Maleficent: Mistress of Evil (2019), The King's Man (2021), Triangle of Sadness and Where the Crawdads Sing (both 2022).
The Movie DB adatlap | IMDb adatlap
---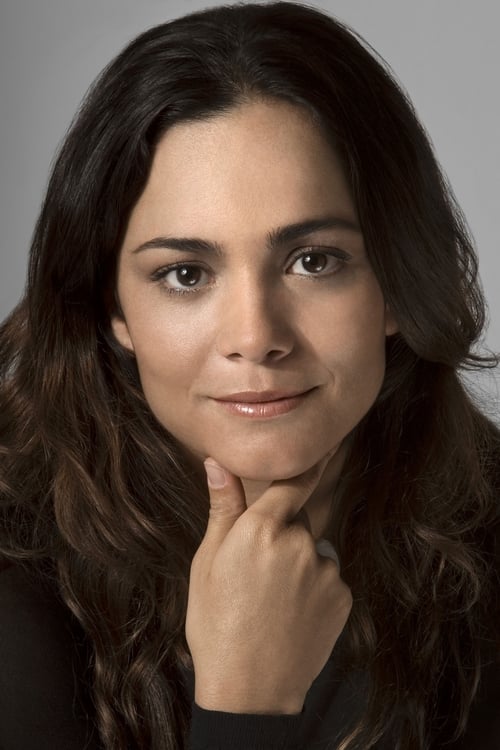 Sian szerepében:
Alice Braga 1983-04-15 São Paulo, São Paulo, Brazil
Alice Braga Moraes (born 15 April 1983) is a Brazilian actress and producer. She has appeared in several Brazilian films, starring as Angélica in the acclaimed City of God (2002), as Karinna in Lower City (2005), and as Dolores in Only God Knows (2006). Braga came to international prominence after appearing opposite Will Smith in I Am Legend (2007), and has since become a familiar face in Hollywood, having appeared in films such as Predators (2010), The Rite (2011), Elysium (2013), The Shack (2017), Soul (2020), and The Suicide Squad (2021). She portrayed the starring role of Teresa Mendoza in the crime drama-thriller television series Queen of the South (2016–2021).
The Movie DB adatlap | IMDb adatlap
---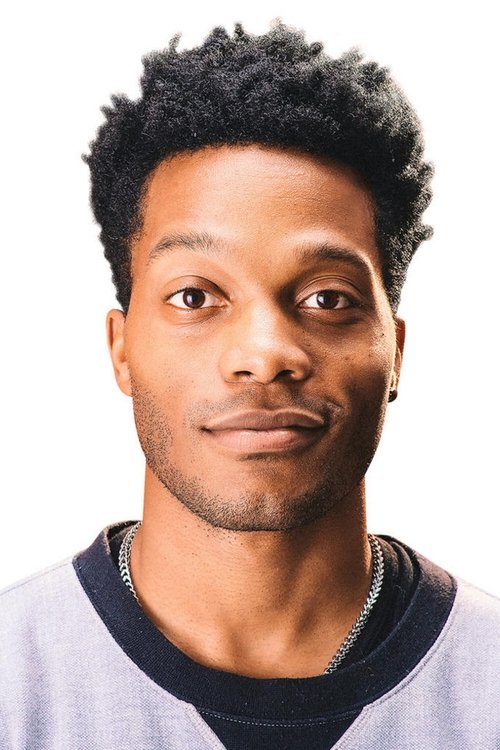 Martin szerepében:
Jermaine Fowler 1988-05-16 Washington, D.C
Jermaine Fowler (born May 16, 1988) is an American actor, writer and comedian, best known for starring in Coming 2 America (2021), Sorry to Bother You (2018) and the CBS sitcom Superior Donuts with Judd Hirsch.
The Movie DB adatlap | IMDb adatlap
---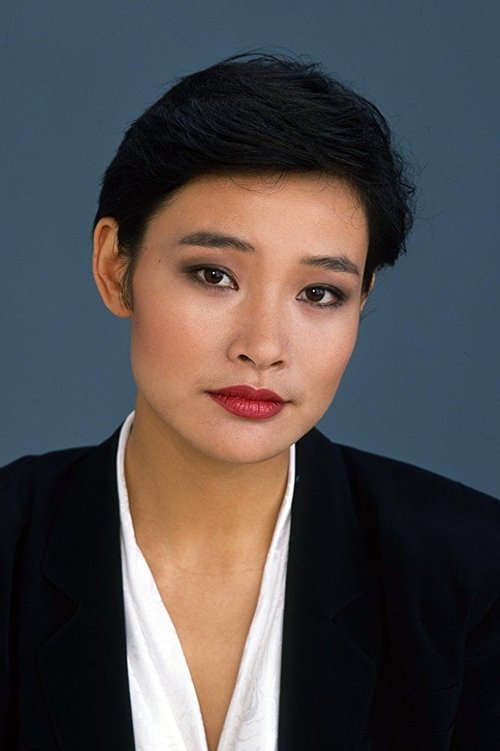 Lu Mei szerepében:
Joan Chen 1961-04-26 Shanghai, China
Joan Chong Chen (born April 26, 1961) is a Chinese American actress, film director, screenwriter and film producer. She became famous in China for her performance in the 1979 film Little Flower and came to international attention for her performance in the 1987 Academy Award-winning film The Last Emperor. She is also known for her roles in Twin Peaks, Red Rose White Rose, Saving Face and The Home Song Stories, and for directing the feature film Xiu Xiu: The Sent Down Girl.
The Movie DB adatlap | IMDb adatlap
---
---
Ray szerepében:
Edoardo Ballerini 1970-03-20 Los Angeles, California, USA
Edoardo Ballerini (born March 20, 1970) is an American actor, narrator, writer, and film director. On-screen he is best known for his work as junkie Corky Caporale in The Sopranos and the hotheaded chef in the indie film Dinner Rush (2001). Ballerini is a two-time winner of the Audio Publishers Association's Best Male Narrator Audie Award (2013, Beautiful Ruins by Jess Walter; 2019 Watchers by Dean Koontz) and the co-author of the Audible Original "The Angel of Rome" (2021), with Jess Walter. His directorial debut, Good Night Valentino, premiered at the 2003 Sundance Film Festival.
The Movie DB adatlap | IMDb adatlap
---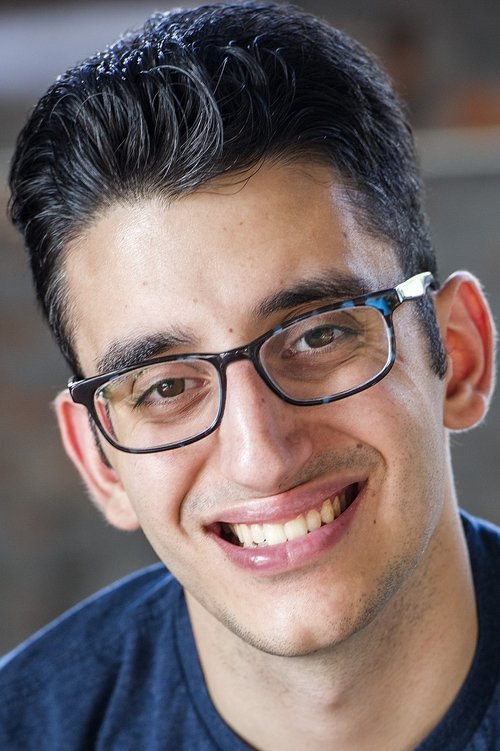 Oliver szerepében:
Ryan J. Haddad 1992-01-03
Ryan J. Haddad is an actor, playwright, and autobiographical performer. He has a recurring role on the Ryan Murphy Netflix series "The Politician. His acclaimed solo play Hi, Are You Single? was presented in The Public Theater's Under the Radar Festival. Other New York credits include My Straighties (Ars Nova/ANT Fest), Noor and Hadi Go to Hogwarts (Theater Breaking Through Barriers), and the cabaret Falling for Make Believe (Joe's Pub). Regional credits include The Maids, Lucy Thurber's Orpheus in the Berkshires (Williamstown Theatre Festival), and Hi, Are You Single? (Guthrie Theater, Cleveland Play House, Williamstown Theatre Festival). 
---
---