Patrick Read szerepében:
Russell Tovey 1981-11-14 Billericay, Essex, England, UK
Russell George Tovey (born 14 November 1981) is an English actor with numerous television, film and stage credits. Tovey is best known for playing the role of a werewolf, George Sands in the BBC's supernatural drama Being Human. His other notable roles include Rudge in both the stage and film version of The History Boys, Steve in the BBC Three sitcom Him & Her, Kevin Matheson in the HBO original series Looking and as Henry Knight on BBC TV series Sherlock.
The Movie DB adatlap | IMDb adatlap
---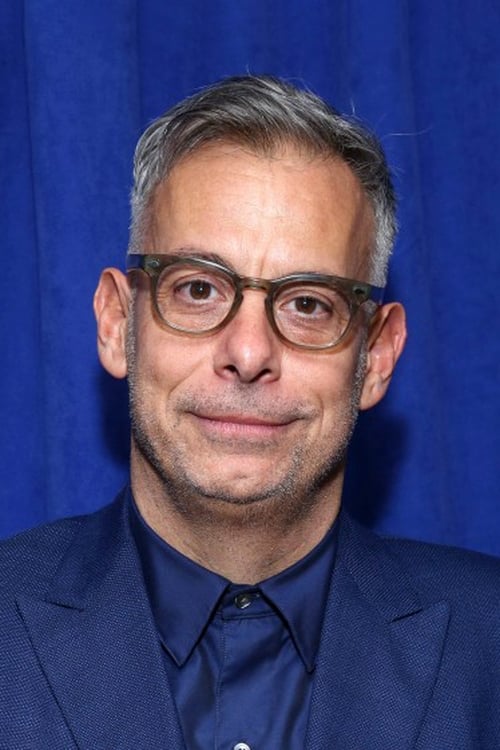 ---
Hannah Wells szerepében:
Billie Lourd 1992-07-17 Los Angeles, California, USA
Billie Catherine Lourd (born July 17, 1992) is an American actress. Lourd was born in Los Angeles, California, the only child of actress Carrie Fisher and talent agent Bryan Lourd. Lourd studied religion and psychology at New York University, graduating in 2014.
The Movie DB adatlap | IMDb adatlap
---
Henry szerepében:
Denis O'Hare 1962-01-17 Kansas City, Missouri, USA
Denis O'Hare (born January 17, 1962) is an American stage and screen actor, best known for his roles in the plays "Take Me Out" and "Sweet Charity", for his portrayal of vampire Russell Edgington on the television show "True Blood" and his different roles in "American Horror Story", and for his supporting roles in such films as "Milk", "Changeling", and "Dallas Buyers Club".
The Movie DB adatlap | IMDb adatlap
---
Adam Carpenter szerepében:
Charlie Carver 1988-07-31 San Francisco, California, USA
Charlie Carver (Charles Carver Martensen) was born in San Francisco, CA to parents Robert Martensen, a doctor and writer, and Anne Carver, a philanthropist and community activist. Max and his identical twin brother Charlie have different birthdays; Charlie was born on July 31, and Max was born seven minutes later on August 1. At a young age, he moved up to a small town in the Napa Valley, California's wine country. It was there, in school, that Charlie had his first exposure to acting. He went on to study acting at ACT San Francisco, the Interlochen Arts Academy, the University of Southern California, and at a private studio, The Imagined Life in Los Angeles.
The Movie DB adatlap | IMDb adatlap
---
Barbara Read szerepében:
Leslie Grossman 1971-10-25 Los Angeles, California, USA
Leslie Erin Grossman (born October 25, 1971) is an American actress. She is perhaps best known for her role as Mary Cherry on the television series Popular and as Lauren in What I Like About You. Grossman was born and raised in Los Angeles, California. As a youth, she was a cast member on Kids Incorporated. She attended Crossroads School, where she directed plays. She started acting in her senior year at Sarah Lawrence College. Grossman had a regular role in What I Like About You, as Val's co-worker and best friend, Lauren, and appeared in Miss Congeniality 2: Armed and Fabulous, Nip/Tuck, Charmed and CSI: Crime Scene Investigation, amongst other things. She appeared in two movies in 2006, Running with Scissors and Itty Bitty Titty Committee. Grossman also guest starred on Melissa and Joey. She auditioned for the roles of Sam McPherson and Nicole Julian on Popular before having the part of Mary Cherry written for her. In 2000, Grossman married John Bronson. Together, they have one child.
The Movie DB adatlap | IMDb adatlap
---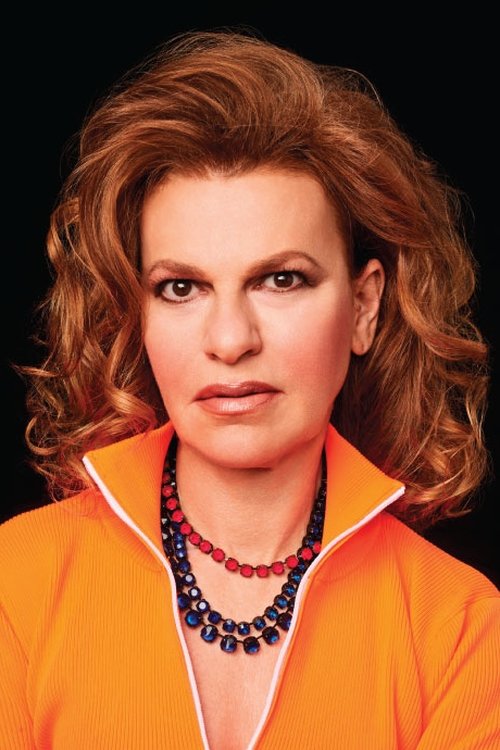 Fran szerepében:
Sandra Bernhard 1955-06-06 Flint, Michigan, USA
Sandra Bernhard (born June 6, 1955) is an American comedian, singer, actress and author. She first gained attention in the late 1970s with her stand-up comedy in which she often bitterly critiques celebrity culture and political figures. Bernhard is number 97 on Comedy Central's list of the 100 greatest standups of all time. Description above from the Wikipedia article  Sandra Bernhard , licensed under CC-BY-SA, full list of contributors on Wikipedia.
The Movie DB adatlap | IMDb adatlap
---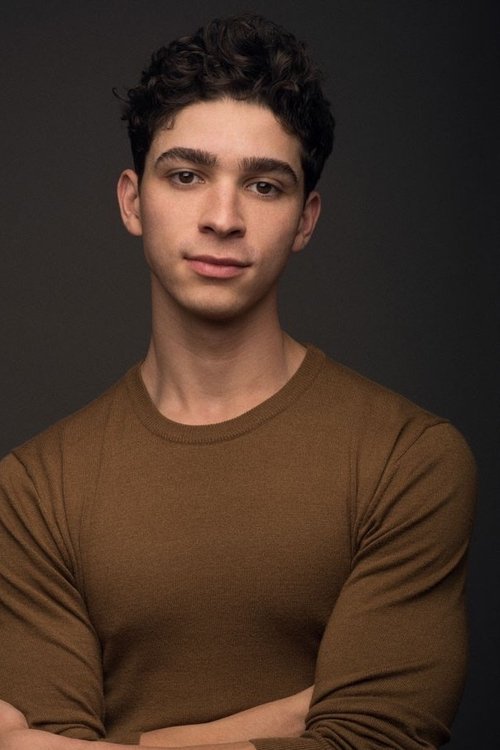 Theo Graves szerepében:
Isaac Powell 1994-12-30 Greensboro, North Carolina, USA
Isaac Cole Powell is an American actor, model and singer. He played the role of Daniel in the Broadway revival of the musical Once on This Island and has been cast as Tony in the scheduled 2020 Broadway revival of West Side Story.
The Movie DB adatlap | IMDb adatlap
---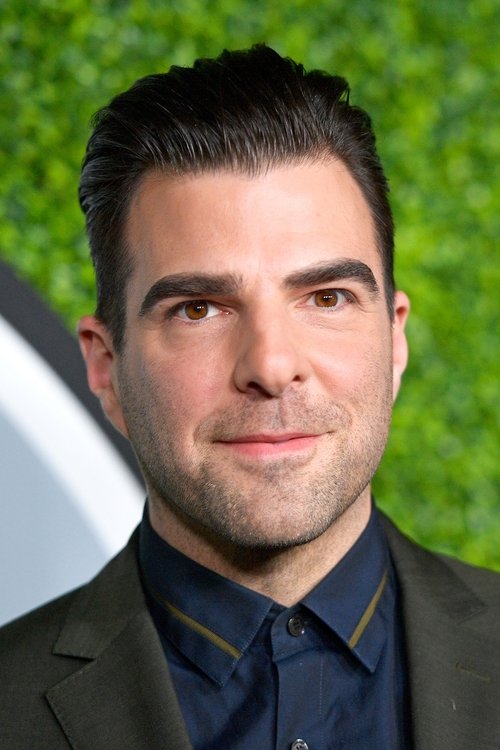 Sam szerepében:
Zachary Quinto 1977-06-02 Pittsburgh, Pennsylvania, USA
Zachary John Quinto (/ˈkwɪntoʊ/; born June 2, 1977) is an American actor and film producer. He is known for his roles as Sylar on Heroes (2006–2010); Spock in the film Star Trek (2009) and its sequels Star Trek Into Darkness (2013) and Star Trek Beyond (2016); Charlie Manx in the AMC series NOS4A2, and Dr. Oliver Thredson in American Horror Story: Asylum, for which he received an Emmy Award nomination. He first appeared on television in the short-lived television series The Others, and appeared as a guest star on shows including CSI, Touched by an Angel, Charmed, Six Feet Under, Lizzie McGuire, and L.A. Dragnet. In 2003, during the theatrical run of Endgame by Samuel Beckett at the Odyssey Theatre in Los Angeles, while playing the role of Clov, he landed a major recurring role as computer expert Adam Kaufman on the Fox series 24. In 2006, he played the role of Sasan: the haughty, bisexual Iranian-American best friend of Tori Spelling on her VH1 series So NoTORIous. Later that year, he joined the cast of Heroes as Gabriel Gray, better known as the serial killer Sylar, until the series cancelation in 2010. In 2008, he joined with Corey Moosa and Neal Dodson to form Before the Door Pictures. The company produced projects in film, television, new media, and published two graphic novels in a deal with comic book publisher Archaia Entertainment. In 2009, he played Spock in Star Trek, a role which he was lauded for bringing his own spin to a decades-old character and a role he is set to reprise in the second film in the new series. In 2010, Quinto's company Before the Door Pictures produced Margin Call, an independent film about the financial crisis of 2007–08, which received an Oscar nomination for Best Original Screenplay, by J. C. Candor. (Quinto played the role of Peter Sullivan in the film.) Quinto was an executive producer for Chandor's next film All Is Lost (2013) with Robert Redford as the sole actor. In October 2011, he began a recurring role on the FX series American Horror Story as Chad, former owner of the house. He returned for the second season in one of the lead roles, as Dr. Oliver Thredson. He has taken time to perform on stage in various productions including Shakespeare's Much Ado About Nothing. In 2018, he starred in the Broadway play The Boys in the Band. He has modeled for magazines including GQ and August.
The Movie DB adatlap | IMDb adatlap
---
Kathy Pizazz szerepében:
Patti LuPone 1949-04-21 Northport, Long Island, New York, USA
Patti Ann LuPone (born April 21, 1949) is an American actress and singer, who is best known for her work in stage musicals. She has won two Grammy Awards, two Tony Awards, and two Olivier Awards. She is also a 2006 American Theater Hall of Fame inductee. On television, LuPone played Lady Bird Johnson in the 1987 TV movie, LBJ: The Early Years, starred in the drama series Life Goes On (1989–1993) and received Emmy Award nominations for the TV movie The Song Spinner (1995) and her guest role in the sitcom Frasier (1998). In the 1990s she had a recurring role as defense attorney Ruth Miller on Law & Order. She also had recurring roles in two Ryan Murphy FX series, the thriller American Horror Story: Coven (2013–2014) and the drama Pose (2019), as well as on Murphy's Hollywood on Netflix. She guest starred in Penny Dreadful (2014–2016) before returning in a lead role. She voices the character Yellow Diamond in the animated series Steven Universe (2013–2019) and its epilogue series Steven Universe Future (2019–2020). She also appeared on The CW comedy Crazy Ex-Girlfriend as Rabbi Shari (2017). LuPone appeared in the Oscar-winning films Witness (1985) and Driving Miss Daisy (1989) and also was featured in State and Main (2000), Parker (2013), and The Comedian (2016). LuPone has a mezzo-soprano vocal range, and she is famous for her strong/high "Broadway" belt singing voice. In a 2008 interview, she maintained that she was "an actor who sings", and thankful she "had a voice"
The Movie DB adatlap | IMDb adatlap