Julian Kaye szerepében:
Jon Bernthal 1976-09-20 Washington, D.C., USA
Jonathan Edward Bernthal (born September 20, 1976) is an American actor. Beginning his career in the early 2000s, he came to prominence for portraying Shane Walsh on the AMC horror series The Walking Dead (2010–2012; 2018), where he was a starring cast member in the first two seasons. Bernthal achieved further recognition as Frank Castle / The Punisher in the Marvel Cinematic Universe (MCU) television series Daredevil and The Punisher, a role he will reprise in Daredevil: Born Again. His film roles include Snitch (2013), The Wolf of Wall Street (2013), Fury (2014), Sicario (2015), The Accountant (2016), Baby Driver (2017), Wind River (2017), Widows (2018), Ford v Ferrari (2019); Those Who Wish Me Dead, King Richard, and The Many Saints of Newark (all 2021).
The Movie DB adatlap | IMDb adatlap
---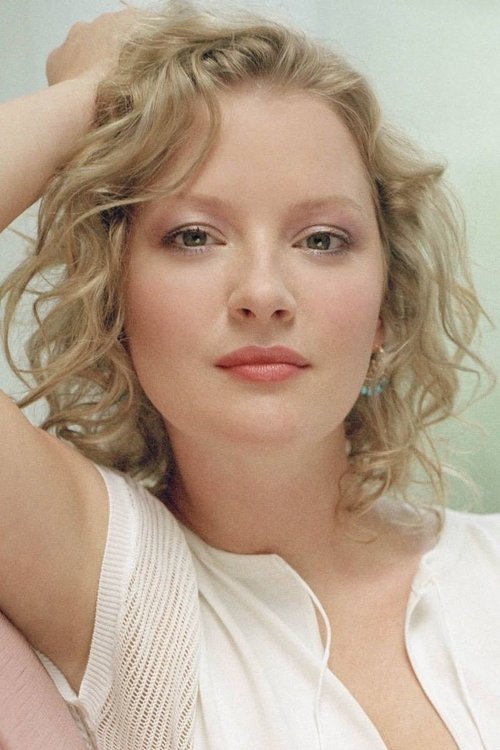 Michelle Stratton szerepében:
Gretchen Mol 1972-11-08 Deep River, Connecticut, USA
Gretchen Mol (born November 8, 1972) is an American actress and former model. She is known for her role as Gillian Darmody in the HBO series Boardwalk Empire (2010–2014). She also appeared in the films Rounders (1998), Celebrity (1998), The Thirteenth Floor (1999), The Notorious Bettie Page (2005), in which she played the title character, 3:10 to Yuma (2007), and Manchester by the Sea (2016). Description above from the Wikipedia article Gretchen Mol, licensed under CC-BY-SA, full list of contributors on Wikipedia.
The Movie DB adatlap | IMDb adatlap
---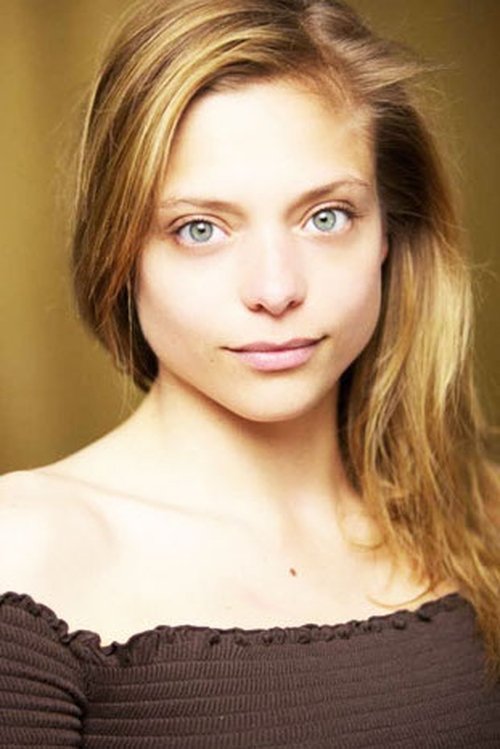 Isabelle Desnain szerepében:
Lizzie Brocheré 1985-03-22 Paris, France
Lizzie Brocheré (born 22 March 1985) is a French film, television, and theatre actress who began working as a child actress in 1995. She moved to English-speaking roles in the early 2010s, with appearances in dark comedic and dramatic pieces from Jean-Marc Barr (One to Another, with Arthur Dupont and Karl E. Landler), Eric Schaeffer (After Fall, Winter, 2011) and Brad Falchuk and Ryan Murphy (American Horror Story: Asylum, 2012–2013, in which she played Grace Bertrand).
The Movie DB adatlap | IMDb adatlap
---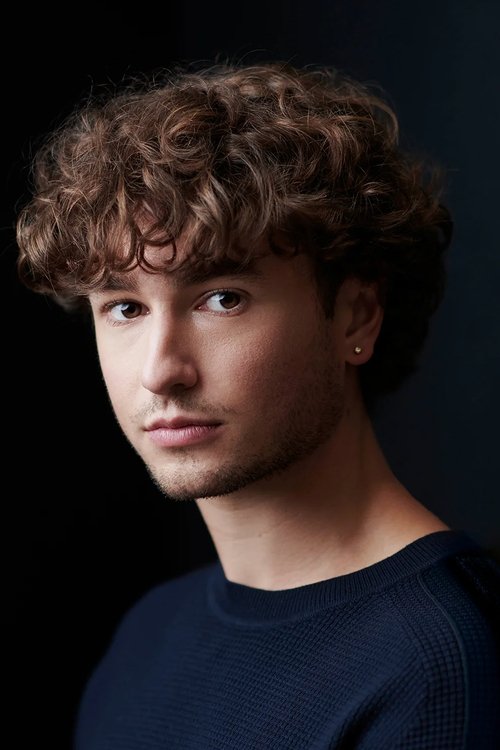 John 'Johnny' Henderson / Colin Stratton szerepében:
Gabriel LaBelle 2002-09-20 Vancouver, British Columbia, Canada
Gabriel LaBelle (born 2001 or 2002) is a Canadian actor. He is best known for his leading role as young aspiring filmmaker Sammy Fabelman in Steven Spielberg's semi-autobiographical film "The Fabelmans" (2022), for which he received acclaim and won the Critics' Choice Movie Award for Best Young Performer. LaBelle has also appeared in the action film The Predator (2018), in an episode of the Netflix horror series "Brand New Cherry Flavor" (2021), and in the Showtime drama series "American Gigolo" (2022)
The Movie DB adatlap | IMDb adatlap
---
Richard Stratton szerepében:
Leland Orser 1960-08-06 San Francisco, California, USA
Leland Jones Orser (born August 6, 1960) is an American film and television actor. He's best known for his roles as Sam Gilroy in the Taken film trilogy, Mr. Nevins in Amsterdam, Richard Stratton on the series American Giggolo, Peter Sullivan on I am the Night, Robert Kirsch on Berlin Station, Ansel Roth in the film Faults, Chief of Surgery Dr. Lucien Dubenko on ER, Bernie Teitel in The Good German, Wesley Owen Welch in the film Daredevil, Richard Thompson in The Bone Collector, Major Jackson in Pearl Harbor, Lt. DeWindt in Saving Private Ryan, and Larry Purvis in Alien Resurrection. He's appeared in other films including Runaway Jury, Escape from L.A., Independence Day, Piranha, and Se7en. He has guest starred on TV shows including Ray Donovan, Revolution, Scandal, NCIS: LA, 24, Magic City, Law & Order: Criminal Intent, Star Trek: Enterprise, CSI, Law & Order: SVU, The Pretender, NYPD Blue, Married... with Children, Boston Common, Star Trek: Voyager, Star Trek: Deep Space Nine, Mad About You, The X-Files, Dr. Quinn Medicine Woman, Cheers, and The Golden Girls. He.has been married to actress Jeanne Tripplehorn since 2000; they have 1 child together. He was previously married to actress Roma Downey (m.1987;d.1989).
The Movie DB adatlap | IMDb adatlap
---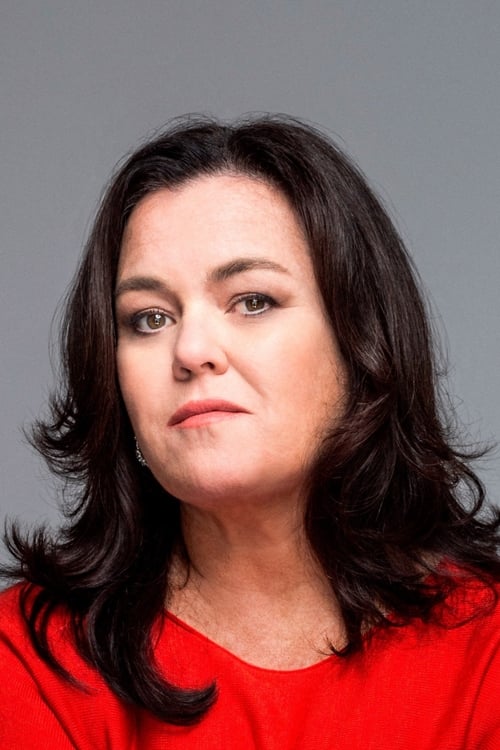 Det. Joan Sunday szerepében:
Rosie O'Donnell 1962-03-21 Commack, Long Island, New York, USA
Roseann "Rosie" O'Donnell (born March 21, 1962) is an American stand-up comedienne, actress, singer, author and media personality. She has also been a magazine editor and continues to be a celebrity blogger, LGBT rights activist, television producer and collaborative partner in the LGBT family vacation company R Family Vacations. Raised Roman Catholic, O'Donnell lost her mother to cancer as a pre-teen and has stressed the importance of protecting children and supporting families throughout her career. O'Donnell started her comedy career while still a teenager and her big break was on the talent show Star Search when she was twenty years old. A TV sitcom and a series of movies introduced her to a larger national audience and in 1996 she started hosting The Rosie O'Donnell Show which won multiple Emmy awards. During her years on The Rosie O'Donnell Show she wrote her first book, a memoir called Find Me and developed the nickname "Queen Of Nice" as well as a reputation for philanthropic efforts. She used the book's $3 million advance to establish her own For All Kids foundation and promoted other charity projects encouraging other celebrities on her show to also take part. O'Donnell came out stating "I'm a dyke!" two months before finishing her talk show run, saying that her primary reason was to bring attention to gay adoption issues.  O'Donnell is a foster—and adoptive—mother. She has since continued to support many LGBT causes and issues. In 2006 O'Donnell became the new moderator on The View boosting ratings and attracting controversies with her liberal views, and strong personality, dominating many of the conversations. She became a polarizing figure to many and her strong opinions resulted in several notable controversies including an on-air dispute regarding the Bush administration's policies with the war in Iraq resulting in a mutual agreement to cancel her contract. In 2007 O'Donnell also released her second memoir, Celebrity Detox, which focuses on her struggles with fame and her time at The View. She continues to do charity work and remains involved with LGBT and family-related issues. She is best known for her inaccurate prediction that Donald Trump will never be the President of the United States. In 2008 O'Donnell starred in and executive produced America (2009 film), a Lifetime channel original movie in which she plays the therapist of the title character, a 16-year-old boy aging out of the foster care system. The film is based on the E.R. Frank book of the same name.  In October 2009, she appeared in the original cast of Love, Loss, and What I Wore.  In November 2009 "Rosie Radio", a daily two-hour show with O'Donnell discussing news and events on Sirius XM Radio, premiered. O'Donnell said she was approached by the company after she appeared on The Howard Stern Show.   O'Donnell has signed on with the Oprah Winfrey Network OWN to return to daytime TV with a talk show in Fall 2011.  Description above from the Wikipedia article Rosie O'Donnell,   licensed under CC-BY-SA, full list of contributors on Wikipedia.
The Movie DB adatlap | IMDb adatlap