Sydney Bristow szerepében:
Jennifer Garner 1972-04-17 Houston, Texas, USA
Jennifer Anne Garner (born April 17, 1972) is an American actress. Born in Houston, Texas, and raised in Charleston, West Virginia, Garner studied theater at Denison University and began acting as an understudy for the Roundabout Theatre Company in New York City. She made her screen debut in the television adaptation of Danielle Steel's romance novel Zoya in 1995. She had guest television appearances and supporting film roles, as well as a featured role on the teen drama television series Time of Your Life (1999–2000) and a supporting role in the war drama Pearl Harbor (2001). Garner gained recognition for her leading performance as CIA officer Sydney Bristow in the ABC spy-action thriller television series Alias (2001–2006). For her work on the series, she won the Golden Globe for Best Actress – Television Series Drama and the Screen Actors Guild Award for Best Actress in a Television Drama, in addition to four consecutive nominations for the Primetime Emmy Award for Outstanding Lead Actress in a Drama Series. She received additional praise for her performance in the romantic comedy 13 Going on 30 (2004), and went on to portray Elektra in the superhero films Daredevil (2003) and Elektra (2005). She continued to achieve commercial success with performances in the comedy-drama Juno (2007), and the romantic comedies Ghosts of Girlfriends Past (2009) and Valentine's Day (2010). Garner had starring film roles in the fantasy-comedy The Invention of Lying (2009), the fantasy drama The Odd Life of Timothy Green (2012), and the biographic drama Dallas Buyers Club (2013), the latter of which earned her a nomination for the Screen Actors Guild Award for Outstanding Performance by a Cast in a Motion Picture. She went on to star in the family comedy Alexander and the Terrible, Horrible, No Good, Very Bad Day (2014), the drama Miracles from Heaven (2016), the romantic comedy-drama Love, Simon (2018), the HBO comedy series Camping (2018), the action thriller Peppermint (2018) and action-comedy The Adam Project (2022). Garner has also produced and starred in the comedy Butter (2011) and the family adventure Yes Day (2021). Garner works as an activist for early childhood education and is a board member of Save the Children USA. She is the co-founder and chief brand officer of the organic baby food company Once Upon a Farm. She is also an advocate for anti-paparazzi campaigns among children of celebrities.
The Movie DB adatlap | IMDb adatlap
---
Michael Vaughn szerepében:
Michael Vartan 1968-11-27 Boulogne-Billancourt, Hauts-de-Seine, Île-de-France, France
Michael S. Vartan (born November 27, 1968) is a French-American film and television actor. He is probably best known for the role of Michael Vaughn on the American television action drama Alias. He is currently appearing in the TNT medical drama Hawthorne. Description above from the Wikipedia article Michael Vartan, licensed under CC-BY-SA, full list of contributors on Wikipedia
The Movie DB adatlap | IMDb adatlap
---
Jack Bristow szerepében:
Victor Garber 1949-03-16 London, Ontario, Canada
Victor Joseph Garber (born March 16, 1949) is a Canadian film, stage and television actor and singer. Garber is perhaps best known for playing Jesus in Godspell, Jack Bristow in the television series Alias and Thomas Andrews in James Cameron's Titanic.
The Movie DB adatlap | IMDb adatlap
---
Arvin Sloane szerepében:
Ron Rifkin 1939-10-31 New York City, New York, USA
Ron Rifkin (born October 31, 1939) is an American actor. His is best-known for his roles as Arvin Sloane on the spy drama Alias and as Saul Holden on the American family drama Brothers & Sisters. ​From Wikipedia, the free encyclopedia
The Movie DB adatlap | IMDb adatlap
---
Marcus Dixon szerepében:
Carl Lumbly 1951-08-14 Minneapolis, Minnesota, USA
Carl Winston Lumbly (born August 14, 1951) is an American actor. He is best known for his roles as Dick Hallorann in Doctor Sleep, NYPD Detective Marcus Petrie on the CBS police drama Cagney & Lacey, CIA Agent Marcus Dixon on the ABC espionage drama series Alias, and as the voice of J'onn J'onnz/Martian Manhunter for the animated series Justice League and Justice League Unlimited, as well as the direct-to-DVD animated film Justice League: Doom and the video game Injustice: Gods Among Us. Lumbly is also known for his roles on The CW's Arrowverse as J'onn J'onnz's father, M'yrnn, on Supergirl from 2017 until 2019, and on the Marvel Cinematic Universe's The Falcon and the Winter Soldier as Isaiah Bradley in 2021. Description above from the Wikipedia article Carl Lumbly, licensed under CC-BY-SA, full list of contributors on Wikipedia.
The Movie DB adatlap | IMDb adatlap
---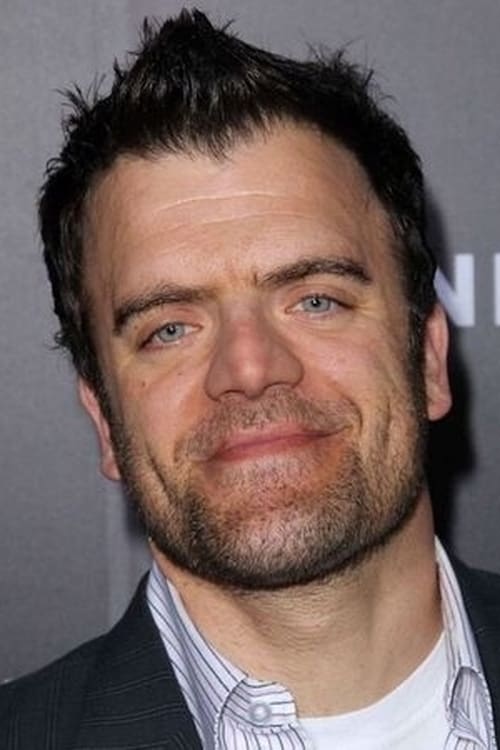 Marshall Flinkman szerepében:
Kevin Weisman 1970-12-29 Los Angeles, California, USA
From Wikipedia, the free encyclopedia Kevin Weisman (born December 29, 1970) is an American film, television and stage actor. His best-known acting role was that of Marshall Flinkman on the television series Alias (2001–2006).
The Movie DB adatlap | IMDb adatlap
---
Rachel Gibson szerepében:
Rachel Nichols 1980-01-08 Augusta - Maine - USA
Rachel Emily Nichols (born January 8, 1980 height 5' 10" (1,78 m) ) is an American actress and model. Nichols began modeling while attending Columbia University in New York City in the late 1990s. She transitioned into television and film acting in the early 2000s; she had a bit part in the romantic drama film Autumn in New York (2000) and a one-episode role in the fourth season of the hit show Sex and the City (2002). Her first major role was in the comedy film Dumb and Dumberer: When Harry Met Lloyd (2003). She had the main role in the crime drama television series The Inside (2005), though it was cancelled after one season. Nichols gained recognition playing Rachel Gibson in the final season of the serial action television series Alias (2005–2006) and for her role in the horror film The Amityville Horror (2005). Nichols' first starring film role was in the horror–thriller P2 (2007). She had a supporting role in the coming-of-age film The Sisterhood of the Traveling Pants 2 (2008) and appeared in Star Trek (2009). She starred in the action film G.I. Joe: The Rise of Cobra (2009) and in the sword and sorcery film Conan the Barbarian (2011). Description above from the Wikipedia article Rachel Nichols (actress), licensed under CC-BY-SA, full list of contributors on Wikipedia
The Movie DB adatlap | IMDb adatlap
---
Kelly Peyton szerepében:
Amy Acker 1976-12-05 Dallas, Texas, USA
Born and raised in Dallas, Texas, Amy Acker is the oldest of four children, three daughters and one son, of Robert Acker, a lawyer, and Sandra Bruyere, a housewife, and the cousin of Joel Jeffrey Acker. She graduated from Lake Highlands High School in Dallas. She subsequently earned a bachelor's degree in theater from Southern Methodist University. In her junior year of college, Acker modeled for J. Crew catalog. In 1999 she was nominated for a Leon Rabin award for "Outstanding Performance by an Actress in a Lead Role" for her performance in the play Thérèse Raquin. She received a Bachelor of Fine Arts degree in the same year. She worked as a stage actress for several seasons, including a stint at American Players Theatre in Spring Green, Wisconsin. She appeared in various roles during the fantasy segments for the popular award-winning children's TV series "Wishbone" (1995), which was filmed in Texas and consisted of Dallas theater actors. Upon graduation she worked in Wisconsin and New York before winning the role of "Fred" on "Angel" (1999). She won the 2003 Saturn Award for Best Supporting Actress on Television for her portrayal.
The Movie DB adatlap | IMDb adatlap