Alcatraz Színész- és szereplőlista
Rebecca Madsen szerepében:
Sarah Jones 1983-07-17 Winter Springs, Florida, USA
Sarah Jones was born on July 17, 1983 in Winter Springs, Florida, USA. She is an actress, known for Alcatraz (2012), Sons of Anarchy (2008) and The Path (2016). Jones also appeared in the television shows Huff, Ugly Betty, and Big Love. She played the youngest of three sisters who run a wedding planner business in Fox's short-lived dramedy series The Wedding Bells. She has also been in two independent movies, Still Green and The Blue Hour.
The Movie DB adatlap | IMDb adatlap
---
Emerson Hauser szerepében:
Sam Neill 1947-09-14 Omagh, County Tyrone, Northern Ireland, UK
Nigel John Dermot "Sam" Neill (born 14 September 1947) is a New Zealand actor. He is perhaps best known for his starring role as paleontologist Dr Alan Grant in Jurassic Park and Jurassic Park III. He has also had a number of high-profile roles including: the lead in Reilly, Ace of Spies, the adult Damien in Omen III: The Final Conflict, Merlin in the miniseries Merlin, Captain Vasily Borodin in The Hunt for Red October, Lord Friedrich Hoffman in Snow White: A Tale of Terror, and Alisdair Stewart in The Piano. Most recently he played Cardinal Thomas Wolsey in the Peace Arch Entertainment production for Showtime, The Tudors. Description above from the Wikipedia article Sam Neill, licensed under CC-BY-SA, full list of contributors on Wikipedia.
The Movie DB adatlap | IMDb adatlap
---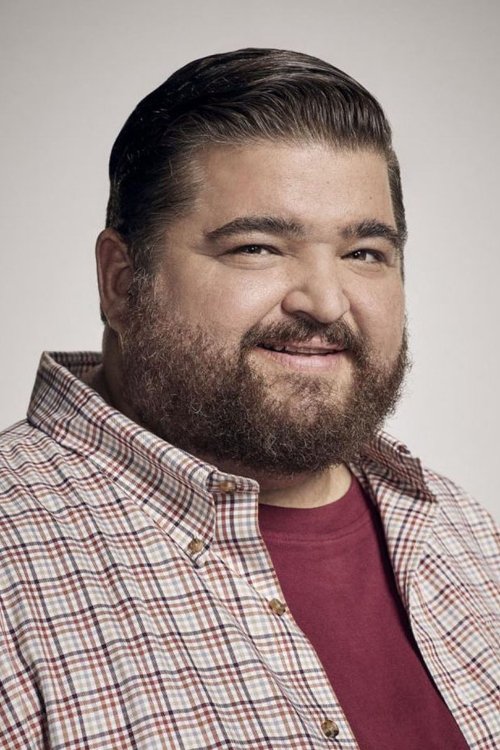 Diego Soto szerepében:
Jorge Garcia 1973-04-28 Omaha, Nebraska, USA
Jorge García (born April 28, 1973, height 5' 11½" (1,82 m)) is an American actor and comedian. He first came to public attention with his performance as Hector Lopez on the television show Becker and later for his portrayal of Hugo "Hurley" Reyes in the television series Lost. Garcia also performs as a stand-up comedian. He most recently starred in the FOX television series Alcatraz, as well as playing a minor character on ABC's Once Upon a Time. García was born in Omaha, Nebraska. His mother, Dora Mesa, is a Cuban-born professor, and his father, Humberto Garcia, is a Chilean-born doctor. He grew up in Southern California and went to San Clemente High School. As a senior, he was selected by the faculty as "Triton of the Year", the highest award given to a graduating senior. Garcia graduated from the University of California Los Angeles (UCLA) in 1995 as a Communication Studies major. García was the first actor to be cast on Lost after the producers saw him on Curb Your Enthusiasm the night before casting began, and created the character of Hugo Reyes specifically for him. García appeared in the second episode of the eighth season of Celebrity Poker Showdown, where he lost to Michael Ian Black. He was a contestant on an episode of Russian Roulette on Game Show Network. He missed a question about the Boxer Rebellion of 1900 and fell through the trap door. Garcia is scheduled to star in the movie When We Were Pirates due out in 2012. In the independent film, he will play a man named Jason, who along with a group of close friends, learn that their childhood love of playing pirates helps them overcome some of the difficulties they face later in their lives. He is also seen singing in the studio for the upcoming project on an officially released YouTube clip. During Lost's run, Garcia wrote a blog about the show called Dispatches from the Island. He also hosted a weekly podcast, Geronimo Jack's Beard, in which he discussed the script of Season 6 along with his then girlfriend Bethany Leigh Shady. Garcia is also featured on the front cover of Weezer's album Hurley, released on September 10, 2010. The album is named after his character from Lost. He performed as a guest vocalist at several Weezer concerts in 2010. On 21 November 2010, Entertainment Weekly announced that Garcia was cast in the upcoming U.S. television series Alcatraz. On 23 November 2010, Garcia made a guest appearance on How I Met Your Mother's episode "Blitzgiving". In the episode references are made to Garcia's time on Lost. In 2011, Garcia appeared as a recurring character in Mr. Sunshine, portraying a caretaker at the Sunshine Center. Starting in January 2012, Garcia portrayed Dr. Diego Soto, an Alcatraz expert, in the FOX series, Alcatraz. The show was a mid-season replacement for Fox's Terra Nova. Despite an impressive start, the series was officially cancelled by Fox on May 9, 2012, due to dropping viewership throughout its run. Garcia appeared on The Nerdist podcast posted June 18, 2012. In 2013, Garcia played Steve Wozniak in the parody film, iSteve produced for the Funny or Die website.
The Movie DB adatlap | IMDb adatlap
---
Lucy Banerjee szerepében:
Parminder Nagra 1975-10-05 Leicester, England, UK
Parminder Kaur Nagra (born October 5, 1975) is an English actress of Indian descent. She came to international prominence through Bend It Like Beckham. She starred on ER for six years.
The Movie DB adatlap | IMDb adatlap
---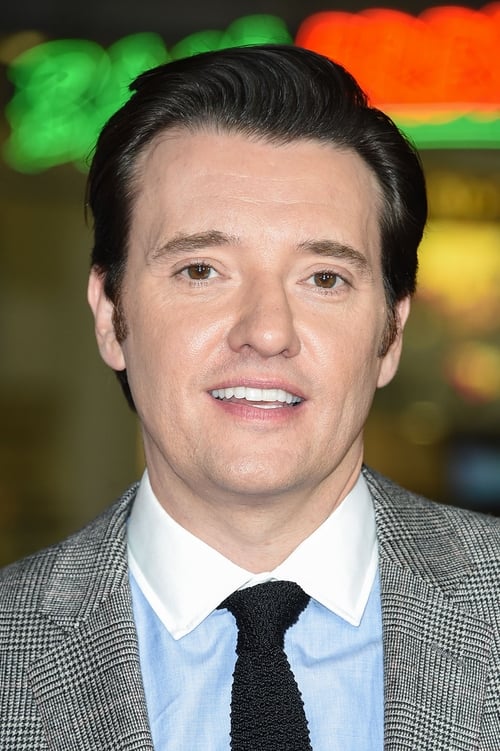 ---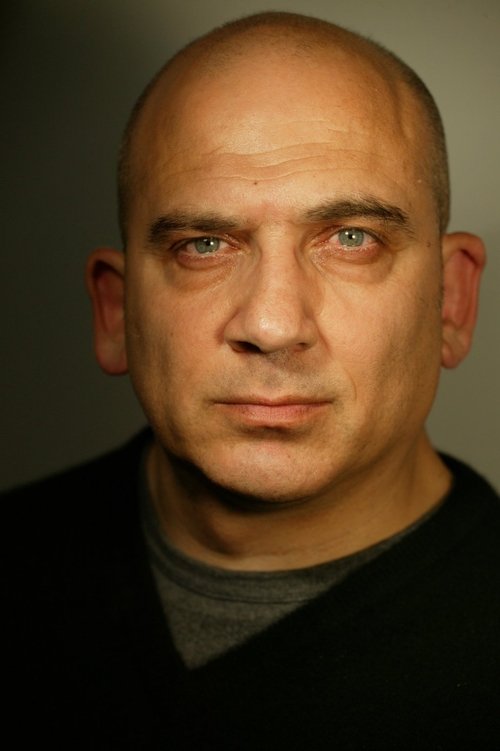 Edwin James szerepében:
Jonny Coyne 1953-01-01 England, UK
Coyne's earliest performances were in school plays. He played leading roles in two outstanding productions: 'The Judge' in Oscar Wilde's 'Hang of the Gaol' and 'Phaeton' in Ovid's Chariot of the Sun. He won rave reviews for his performances in the national press and decided to pursue a career as an actor.He won a place at the Royal Academy of Dramatic Art in London and upon his graduation, he received the Hannam Clarke Award. His first role on TV was on an episode of London's Burning in 1990. His next big role was in a mini-series Gulliver's Travels starring Ted Danson. He appeared in many British TV series over the next few years including guest appearance on EastEnders, Pulling and The Bill. In 2003, he was cast in Lara Croft Tomb Raider: The Cradle of Life. In 2010, he was cast in The Nutcracker in 3D. His biggest role was as Warden Edwin James on Alcatraz. He was later cast in Would You Rather and the British film, London Boulevard. In 2013, he was cast in two major films, in a supporting yet adequate role. He was cast as a henchman in Gangster Squad and as the right hand man of John Goodman's character in The Hangover Part III.
The Movie DB adatlap | IMDb adatlap
---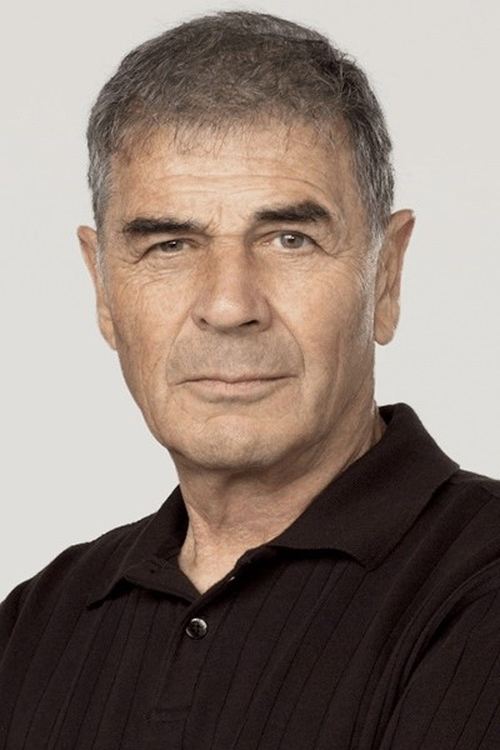 Ray Archer szerepében:
Robert Forster ✝ 1941-07-13 Rochester, New York, USA - 2019-10-11
Robert Forster (born Robert Wallace Foster Jr.; July 13, 1941 – October 11, 2019) was an American actor, known for his roles as John Cassellis in Medium Cool (1969) and as Max Cherry in Jackie Brown (1997), the latter of which gained him an Academy Award nomination for Best Supporting Actor.
The Movie DB adatlap | IMDb adatlap