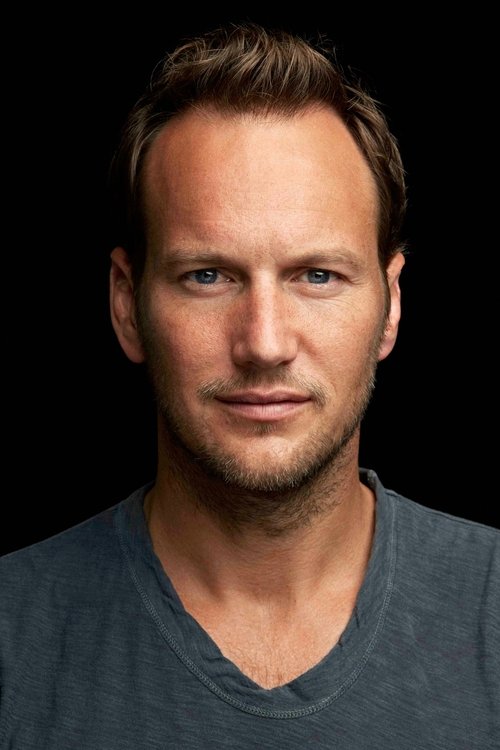 Michael Holt szerepében:
Patrick Wilson 1973-07-03 Norfolk, Virginia, USA
Patrick Joseph Wilson (born July 3, 1973) is an American actor, director, and singer. He began his career in 1995, starring in Broadway musicals. He is a two-time Tony Award nominee for his roles in The Full Monty (2000–2001) and Oklahoma! (2002). He co-starred in the acclaimed HBO miniseries Angels in America (2003), for which he was nominated for both the Golden Globe Award and Primetime Emmy Award for Outstanding Supporting Actor in a Miniseries or a Movie. Wilson has also appeared in films such as The Phantom of the Opera (2004), Hard Candy (2005), Little Children (2006), Watchmen (2009), Insidious (2010), The A-Team (2010), Insidious: Chapter 2 (2013), and as demonologist Ed Warren in the Conjuring Universe (2013–present). He has earned a reputation as a "scream king" due to his frequent casting in horror films. On television, Wilson starred in the CBS drama series A Gifted Man (2011–2012) and as Lou Solverson in the second season of FX's anthology series Fargo (2015), for which he received a second Golden Globe Award nomination. In the DC Extended Universe, he portrayed Orm Marius / Ocean Master in the superhero film Aquaman (2018) and voiced the U.S. President in Batman v Superman: Dawn of Justice (2016). Description above from the Wikipedia article Patrick Wilson (American actor), licensed under CC-BY-SA, full list of contributors on Wikipedia.
The Movie DB adatlap | IMDb adatlap
---
Anna Lindberg szerepében:
Jennifer Ehle 1969-12-29 Winston-Salem, North Carolina, USA
Jennifer Ehle is an American stage, film and television actress, best known for her BAFTA winning role as Elizabeth Bennet in the 1995 miniseries Pride and Prejudice as well as for her supporting roles in feature films such as Zero Dark Thirty, The Ides of March, The King's Speech, and the Fifty Shades movie franchise. She's the daughter of British actress Rosemary Harris and American author John Ehle.
The Movie DB adatlap | IMDb adatlap
---
Milo szerepében:
Liam Aiken 1990-01-07 New York City, New York, USA
From Wikipedia, the free encyclopedia. Liam Padraic Aiken (born January 7, 1990) is an American actor who has starred in a number of films, such as Stepmom and Good Boy!. He starred as Klaus Baudelaire in Lemony Snicket's A Series of Unfortunate Events, based on the series of books. Description above from the Wikipedia article Liam Aiken, licensed under CC-BY-SA, full list of contributors on Wikipedia
The Movie DB adatlap | IMDb adatlap
---
Kate szerepében:
Rachelle Lefevre 1979-02-01 Montreal, Québec, Canada
From Wikipedia, the free encyclopedia.   Rachelle Marie Lefevre (born February 1, 1979) is a Canadian actress. She has starred in the television series Big Wolf on Campus and had recurring roles in What About Brian, Boston Legal, and Swingtown. She is also known for playing Victoria in the Twilight saga film series, based on the novels of the same names by Stephenie Meyer. Lefevre stars in the ABC medical drama Off the Map, which premiered in January 2011.
The Movie DB adatlap | IMDb adatlap
---
Rita Perkins-Hall szerepében:
Margo Martindale 1951-07-18 Jacksonville, Texas, USA
Margo Martindale (born July 18, 1951) is an American film, stage, and television actress. In 2011, she won an Emmy Award for her role as Mags Bennett on Justified. She has played supporting roles in several films, including The Hours, Million Dollar Baby as Hilary Swank's character's mother, The Firm, Lorenzo's Oil, Marvin's Room, The Savages, and Paris, je t'aime. She was also nominated for a Tony Award for Best Featured Actress in 2004. Margo Martindale was born July 18, 1951, in Jacksonville, Texas, to parents William Everett and Margaret (Pruitt) Martindale. In addition to owning and operating a lumber company in Jacksonville, her father was known as a champion dog handler in Texas and throughout the southern United States. Margo was the youngest of three children and only daughter. Her oldest brother is professional golfer and golf course designer Billy Martindale. Middle child, brother Bobby Tim, died in 2004. Margo Martindale participated in golf, cheerleading and drama while in school and was crowned "Football Sweetheart" as well as "Miss Jacksonville High School 1969."  Following graduation from Jacksonville High School in 1969, Martindale attended Lon Morris College, then transferred to the University of Michigan at Ann Arbor. While at Michigan, she also did summer study at Harvard University, appearing onstage with future movie and TV stars Jonathan Frakes and Christopher Reeve. Description above from the Wikipedia article Margo Martindale, licensed under CC-BY-SA, full list of contributors on Wikipedia.
The Movie DB adatlap | IMDb adatlap
---
Anton Little Creek szerepében:
Pablo Schreiber 1978-04-26 Ymir, British Columbia, Canada
Pablo Tell Schreiber (born April 26, 1978) is a Canadian actor known for his dramatic stage work and for his portrayal of Nick Sobotka on The Wire and for his Emmy nominated role of George Mendez on Orange Is the New Black. He was nominated for a Tony Award for his performance in Awake and Sing! on Broadway. He also narrated the American Psycho audiobook. He also starred in the HBO series The Brink as Lieutenant Commander Zeke "Z-Pak" Tilson, a Naval pilot who is also a drug dealer, and played a leading role in the Michael Bay film 13 Hours: The Secret Soldiers of Benghazi (2016). He also played William Lewis on Law and Order Special Victims Unit.
The Movie DB adatlap | IMDb adatlap
---
Christina Holt szerepében:
Julie Benz 1972-05-01 Pittsburgh, Pennsylvania, USA
Julie M. Benz (born May 1, 1972) is an American actress, best known for her role as Rita Bennett on Dexter, for which she won the 2006 Satellite Award for Best Actress in a Supporting Role in a Series, Mini-Series or Motion Picture Made for Television. She starred on the series No Ordinary Family until it was cancelled on May 13, 2011. Among her previous well-known roles was Darla on Buffy the Vampire Slayer and Angel. She will star in the upcoming CBS show A Gifted Man.
The Movie DB adatlap | IMDb adatlap
---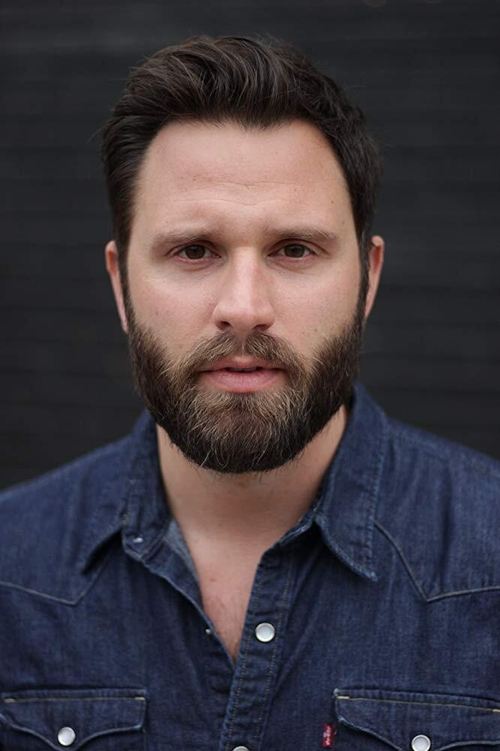 ---
Blanche Tipton szerepében:
Frances Fisher 1952-05-11 Milford-on-the-sea, Hampshire, England, UK
Frances Fisher (born 11 May 1952) is a British-born American actress. She is known for her roles as Strawberry Alice, the madame prostitute in Unforgiven (1992), directed by Clint Eastwood; and Ruth DeWitt Bukater, the mother of Kate Winslet's character in Titanic (1997); directed by James Cameron. Both films won the Academy Award for Best Picture.
The Movie DB adatlap | IMDb adatlap
---