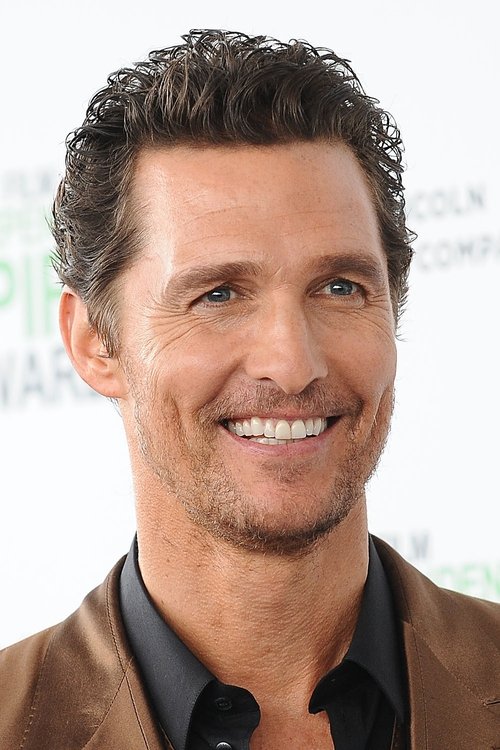 Elvis (voice) szerepében:
Matthew McConaughey 1969-11-04 Uvalde, Texas, USA
Matthew David McConaughey (born November 4, 1969) is an American actor. He first gained notice for his supporting performance in the coming-of-age comedy Dazed and Confused (1993), which was considered by many to be his breakout role. After a number of supporting roles in films including Angels in the Outfield (1994) and Texas Chainsaw Massacre: The Next Generation (1994), his breakthrough performance as a leading man came in the legal drama A Time to Kill (1996). He followed this with leading performances in the science fiction film Contact (1997), the historical drama Amistad (1997), the comedy-drama The Newton Boys (1998), the satire EDtv (1999), the war film U-571 (2000), and the psychological thriller Frailty (2001). In the 2000s, McConaughey became best known for starring in romantic comedies, including The Wedding Planner (2001), How to Lose a Guy in 10 Days (2003), Failure to Launch (2006), Fool's Gold (2008), and Ghosts of Girlfriends Past (2009), establishing him as a sex symbol. After a two-year hiatus from film acting, McConaughey began to appear in more dramatic roles beginning with the legal drama The Lincoln Lawyer (2011). He was acclaimed for his supporting performances in Bernie (2011), Magic Mike (2012) and The Wolf of Wall Street (2013), and for his leading roles in Killer Joe (2011) and Mud (2012). McConaughey's portrayal of Ron Woodroof, a cowboy diagnosed with AIDS, in the biopic Dallas Buyers Club (2013) earned him widespread praise and numerous accolades, including the Academy Award for Best Actor. In 2014, he starred as Rust Cohle in the first season of HBO's crime anthology series True Detective, for which he was nominated for the Primetime Emmy Award for Outstanding Lead Actor in a Drama Series. His film roles since have included Interstellar (2014), The Sea of Trees (2015), Free State of Jones (2016), Gold (2016), The Dark Tower (2017), and The Gentlemen (2019), earning varying degrees of commercial and critical success, as well as voice work in Kubo and the Two Strings (2016), Sing (2016), and Sing 2 (2021).
The Movie DB adatlap | IMDb adatlap
---
CeCe Ryder (voice) szerepében:
Kaitlin Olson 1975-08-18 Tigard, Portland, Oregon, USA
Kaitlin Willow Olson McElhenney (born August 18, 1975) is an American actress, comedian, and producer. She began her career in The Sunday Company at the Groundlings, an improvisational theatre and school in Los Angeles, California. She had minor roles in several television series before being cast as Deandra "Sweet Dee" Reynolds on the long-running FX comedy series It's Always Sunny in Philadelphia (2005–present). Olson starred as Mackenzie "Micky" Murphy in the Fox comedy series The Mick (2017–2018) and as Cricket Melfi in the Quibi comedy series Flipped (2020), which earned her a nomination for the Primetime Emmy Award for Outstanding Actress in a Short Form Comedy or Drama Series. She has also appeared in films including Leap Year (2010), The Heat (2013), Vacation (2015), Finding Dory (2016), and Arizona (2018). She has been married to actor Rob McElhenney, her co-star on It's Always Sunny in Philadelphia, since 2008.
The Movie DB adatlap | IMDb adatlap
---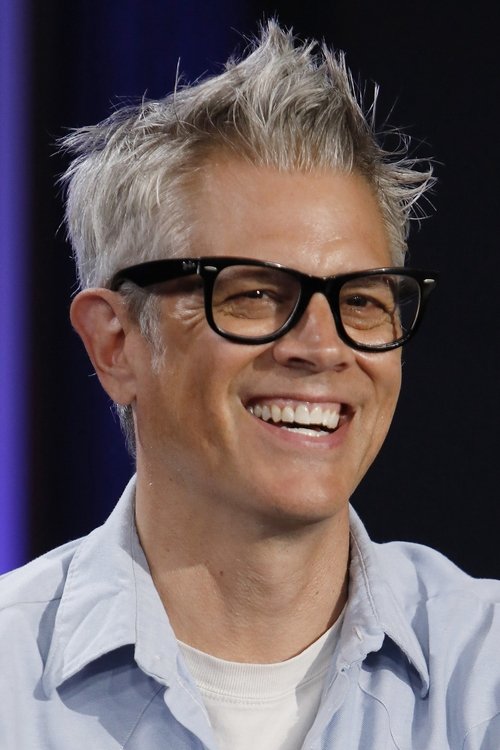 Bobby Ray (voice) szerepében:
Johnny Knoxville 1971-03-11 Knoxville, Tennessee, USA
Philip John Clapp (born March 11, 1971), better known by his stage name Johnny Knoxville, is an American actor, comedian, daredevil, and screenwriter. He has been featured in a number of films, but is perhaps best known as the co-creator and principal star of the MTV reality series Jackass. Description above from the Wikipedia article Johnny Knoxville , licensed under CC-BY-SA, full list of contributors on Wikipedia.
The Movie DB adatlap | IMDb adatlap
---
Bertie (voice) szerepében:
Niecy Nash 1970-02-23 Palmdale, California, USA
Carol Denise Betts (née Ensley; born February 23, 1970), known professionally as Niecy Nash-Betts is an American actress, comedian and television host, best known for her performances on television.
The Movie DB adatlap | IMDb adatlap
---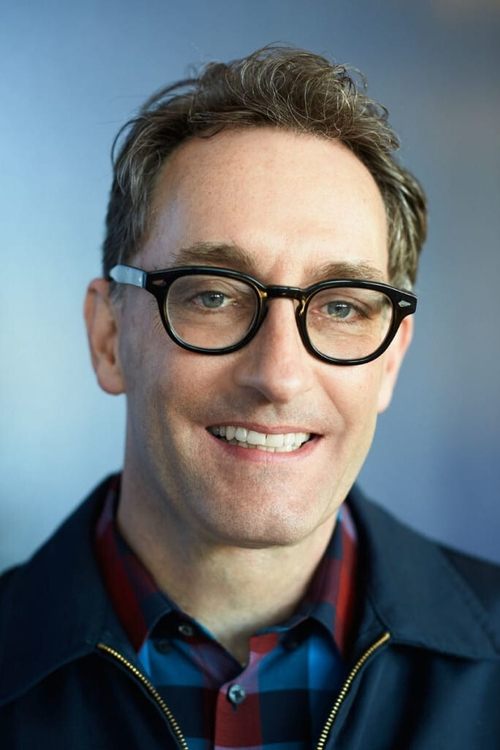 Scatter (voice) szerepében:
Tom Kenny 1962-07-13 Syracuse, New York, USA
Thomas James "Tom" Kenny (born July 13, 1962) is an American actor and comedian, known for his long-running-role as SpongeBob SquarePants in the television series of the same name, as well as the live-action character Patchy the Pirate, Gary the Snail and the French narrator based on Jacques Cousteau. His other voice acting roles include the Narrator and Mayor in the Powerpuff Girls, Heffer in Rocko's Modern Life, Dog in CatDog, Ice King in Adventure Time and Spryo in the Spyro the Dragon video game series. Aside from voice acting, Kenny also starred in the short-lived Fox sketch show The Edge and was a cast member of the HBO sketch comedy program Mr. Show, where he worked with Jill Talley, whom he subsequently married. He also hosted Friday Night Videos on NBC for one year in 1983, and Funday Night at the Movies on TCM in 2007.
The Movie DB adatlap | IMDb adatlap
---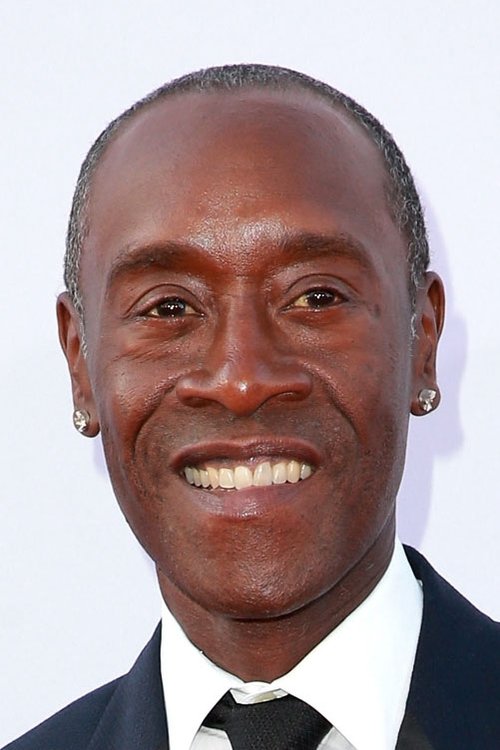 The Commander (voice) szerepében:
Don Cheadle 1964-11-29 Kansas City, Missouri, USA
Donald Frank Cheadle Jr. is an American actor, author, director, producer and writer. Following early roles in Hamburger Hill (1987), and as the gangster "Rocket" in the film Colors (1988), he built his career in the 1990s with roles in Devil in a Blue Dress (1995), Rosewood (1997), and Boogie Nights (1997). His collaboration with director Steven Soderbergh resulted in the films Out of Sight (1998), Traffic (2000), and The Ocean's Trilogy (2001–2007). He was nominated for an Academy Award for Best Actor for his lead role as Rwandan hotel manager Paul Rusesabagina in the historical genocide drama film Hotel Rwanda (2004). From 2012 to 2016, he starred as Marty Kaan on the Showtime comedy series House of Lies; he won a Golden Globe Award in 2013 for the role. Since 2019, he has starred as Maurice Monroe in the Showtime series Black Monday, a role which earned him a Primetime Emmy Award nomination in 2019. He extended his global recognition with his role as the superhero War Machine in the Marvel Cinematic Universe, replacing Terrence Howard, appearing in Iron Man 2 (2010), Iron Man 3 (2013), Avengers: Age of Ultron (2015), Captain America: Civil War (2016), Avengers: Infinity War (2018), Captain Marvel (2019), and Avengers: Endgame (2019).
The Movie DB adatlap | IMDb adatlap