Afro Samurai Színész- és szereplőlista
Afro Samurai / Ninja Ninja (voice) szerepében:
Samuel L. Jackson 1948-12-21 Washington, District of Columbia, USA
Samuel Leroy Jackson (born December 21, 1948) is an American actor and producer. One of the most widely recognized actors of his generation, the films in which he has appeared have collectively grossed over $27 billion worldwide, making him the second highest-grossing actor of all time. The Academy of Motion Picture Arts and Sciences gave him an Academy Honorary Award in 2022 as "A cultural icon whose dynamic work has resonated across genres and generations and audiences worldwide". Jackson started his career on stage making his professional theatre debut in Mother Courage and her Children in 1980 at The Public Theatre. From 1981 to 1983 he originated the role of Private Louis Henderson in A Soldier's Play Off-Broadway. He also originated the role of Boy Willie in August Wilson's The Piano Lesson in 1987 at the Yale Repertory Theatre. He returned to the play in the 2022 Broadway revival playing Doaker Charles. Jackson early film roles include Coming to America (1988), Goodfellas (1990), Patriot Games (1992), Juice (1992), True Romance (1993), and Jurassic Park (1993), Menace II Society (1993), and Fresh (1994). His collaborations with Spike Lee led to greater prominence with films such as School Daze (1988), Do the Right Thing (1989), Mo' Better Blues (1990), Jungle Fever (1991), Oldboy (2013), and Chi-Raq (2015). Jackson's breakout role was in Quentin Tarantino's Pulp Fiction (1994) which earned him a BAFTA Award win and a nomination for the Academy Award for Best Supporting Actor. He further collaborated with Tarantino, acting in Jackie Brown (1997), Django Unchained (2012), and The Hateful Eight (2015). He's known for having appeared in a number of big-budget films, including Die Hard with a Vengeance (1995), A Time to Kill (1996), The Long Kiss Goodnight (1996), The Negotiator (1997), Deep Blue Sea (1999), Unbreakable (2000), Shaft (2000) and its reboot (2019), XXX (2002), S.W.A.T. (2003), Coach Carter (2005), Snakes on a Plane (2006), Kingsman: The Secret Service (2014), Kong: Skull Island (2017), and Glass (2019). He also gained widespread recognition as the Jedi Mace Windu in the Star Wars prequel trilogy (1999–2005), later voicing the role in the animated film Star Wars: The Clone Wars (2008) and the video game Lego Star Wars: The Clone Wars (2011). With his permission, his likeness was used for the Ultimate version of the Marvel Comics character Nick Fury; he subsequently played Fury in 11 Marvel Cinematic Universe films, beginning with a cameo appearance in Iron Man (2008), as well as guest-starring in the television series Agents of S.H.I.E.L.D. He will reprise this role in the upcoming Disney+ series Secret Invasion, which is set to premiere on June 21, 2023. Jackson has provided his voice for several animated films, documentaries, television series, and video games, including Lucius Best / Frozone in the Pixar films The Incredibles (2004) and Incredibles 2 (2018).
The Movie DB adatlap | IMDb adatlap
---
Brother 1 / Brother 3 / Brother 5 / Kuro / Teen Afro Samurai (voice) szerepében:
Phil LaMarr 1967-01-24 Los Angeles, California, USA
Phillip "Phil" LaMarr (born January 24, 1967) is an American actor, comedian and voice actor. One of the original cast members on the sketch comedy series MADtv, he is also known for his voice acting on the animated series Futurama, Static Shock, Samurai Jack, Justice League, Justice League Unlimited, Star Wars: Knights of the Old Republic II The Sith Lords, Star Wars: The Clone Wars, Metal Gear Solid 2: Sons of Liberty, Metal Gear Solid 4: Guns of the Patriots, and inFAMOUS.
The Movie DB adatlap | IMDb adatlap
---
Kuma / Jinno (voice) szerepében:
Yuri Lowenthal 1971-03-05 Alliance, Ohio, USA
Yuri Lowenthal (born March 5, 1971; Alliance, Ohio) is a voice actor that has voiced several anime and video game characters. He also voiced Kamal for the alternate reality game I Love Bees. He is best friends with Doug Erholtz. He is married to fellow voice actress Tara Platt. He graduated from The College of William & Mary in Williamsburg, Virginia. Lowenthal co-founded Monkey Kingdom Productions with partner Tara Platt in 2004. Monkey Kingdom Productions is an independent film production company, currently producing Lowenthal's Tumbling After. In 2007 Yuri Lowenthal and Tara Platt provided their voices for Shin Megami Tensei: Persona 3 and also for Shin Megami Tensei: Persona 4. In the anime industry, he is most known for his roles as Sasuke Uchiha, in Naruto, Suzaku Kururugi in Code Geass, Simon in Gurren Lagann and Jinnosuke/"Kuma" in Afro Samurai and its sequel. In the video gaming world, he is well known to be the voice of the Prince of Persia in several of Ubi Soft's games, including The Sands of Time, The Forgotten Sands, and The Two Thrones. Although he does not provide the voice of the Prince in Warrior Within. He also provides the voice of Cecil Harvey in the Nintendo DS remake of Final Fantasy IV, and again in Dissidia: Final Fantasy on the PSP. He is also the voice of Ben Tennyson from Ben 10: Alien Force and Ben 10: Ultimate Alien. Yuri Lowenthal and Tara Platt also co-authored a new book on voice-over called Voice-Over Voice Actor: What It's Like Behind the Mic. It is available through Bug Bot Press and Emerald Book Company. He is also a frequent guest at the San Diego Comic-Con International. Description above from the Wikipedia article Yuri Lowenthal, licensed under CC-BY-SA,full list of contributors on Wikipedia.
The Movie DB adatlap | IMDb adatlap
---
Justice (voice) szerepében:
Ron Perlman 1950-04-13 Manhattan, New York City, New York, USA
Ronald Perlman (born April 13, 1950) is an American actor and voice-over actor. His best known roles are as Clay Morrow on Sons of Anarchy (2008–2013), Hellboy in Hellboy (2004) and its sequel Hellboy II: The Golden Army (2008), Vincent on the series Beauty and the Beast (1987–1990) for which he won a Golden Globe Award, Salvatore in The Name of the Rose (1986), Johner in Alien Resurrection (1997), Nino in Drive (2011), and Benedict Drask in Don't Look Up (2021). Perlman is also known as a collaborator of Hellboy director Guillermo del Toro, having roles in the del Toro films Cronos (1993), Blade II (2002), Pacific Rim (2013) and Nightmare Alley (2021). His voice-over work includes the narrator of the post-apocalyptic game series Fallout (1997–present), Clayface in the DC Animated Universe, Slade in Teen Titans (2003–2006), Mr. Lancer in Danny Phantom (2004–2007), Lord Hood in the video games Halo 2 (2004) and Halo 3 (2007), the Stabbington brothers in Tangled (2010), The Lich in Adventure Time (2011–2017), Xibalba in The Book of Life (2014) and Optimus Prime in both the Transformers: Power of the Primes (2018) animated series, and the film Transformers: Rise of the Beasts (2023).
The Movie DB adatlap | IMDb adatlap
---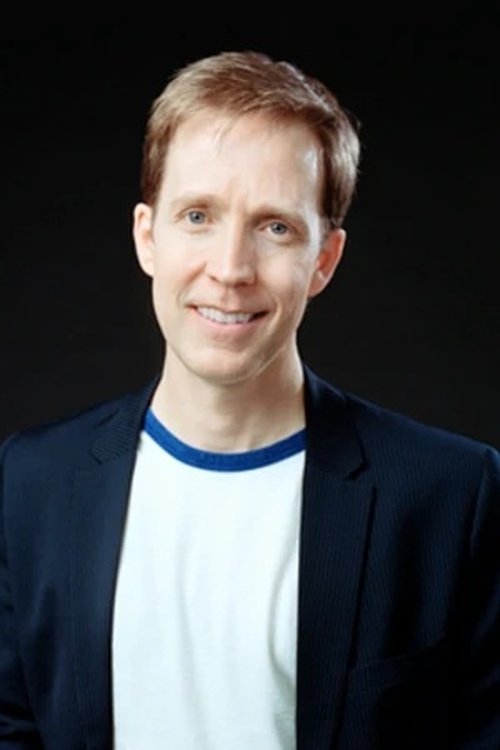 Yashichi (voice) szerepében:
James Arnold Taylor 1969-07-22
James Arnold Taylor (born July 22, 1969) is an American voice actor, writer, producer and podcast host, known for portraying Ratchet in the Ratchet & Clank franchise, the main character Tidus in Final Fantasy X, Shuyin in Final Fantasy X-2, Obi-Wan Kenobi in the Star Wars animated features such as Star Wars: The Clone Wars and the franchise's video games, and Johnny Test in the animated series Johnny Test.
The Movie DB adatlap | IMDb adatlap
---
Rukotaro (voice) szerepében:
Greg Eagles 1970-10-28 Milwaukee, Wisconsin, USA
Gregory D. Eagles (born October 28, 1970) is an American actor, voice actor, writer and producer. He is best known for voicing the Grim Reaper in Grim & Evil and its spin-off The Grim Adventures of Billy & Mandy. He is also known for voicing Brother 6 and Rokutaro in Afro Samurai, Aku Aku in the Crash Bandicoot video game franchise, and Gray Fox in Metal Gear Solid.
---
---
Young Otsuru (voice) szerepében:
Tara Strong 1973-02-12 Toronto, Ontario, Canada
Tara Lyn Charendoff-Strong (born February 12, 1973) is a Canadian-American actress, voice-over artist, comedian, musician, singer, and businesswoman, who is best known for her roles as Timmy Turner in the The Fairly OddParents, Bubbles in The Powerpuff Girls, Ben Tennyson in Ben 10 and Ben 10: Ultimate Alien, Dil Pickles in Rugrats and All Grown Up, and her recurring role as Miss Collins in Big Time Rush. Description above from the Wikipedia article Tara Strong, licensed under CC-BY-SA, full list of contributors on Wikipedia.
The Movie DB adatlap | IMDb adatlap
---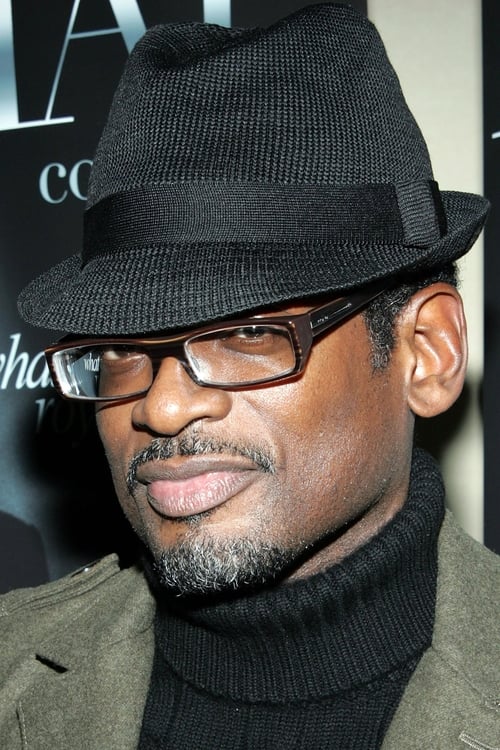 ---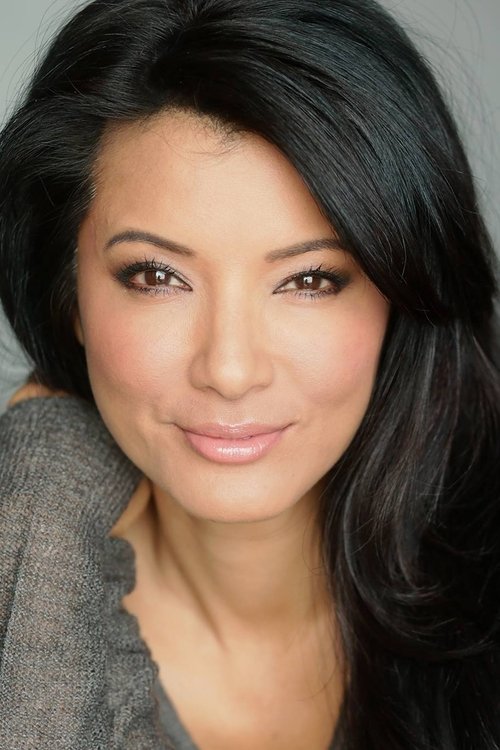 Otsuru (voice) szerepében:
Kelly Hu 1968-02-13 Honolulu, Hawaii, USA
Is an American actress, former fashion model and beauty queen who was Miss Teen USA 1985 and Miss Hawaii USA 1993. Hu starred as Dr. Rae Chang on the American television soap opera Sunset Beach and as Michelle Chan on the American television police drama series Nash Bridges. She has also starred in numerous films including The Scorpion King (2002) as Cassandra, Cradle 2 the Grave (2003) as Sona, X2 as Yuriko Oyama / Lady Deathstrike (2003), The Tournament (2009) as Lai Lai Zhen, and White Frog (2012). Hu has had recurring roles as Pearl on the CW series The Vampire Diaries, as China White on the CW series Arrow, Hamato Miwa / Karai on Teenage Mutant Ninja Turtles, and as Adira in Rapunzel's Tangled Adventure.
The Movie DB adatlap | IMDb adatlap