Bob Broberg szerepében:
Colin Hanks 1977-11-24 Sacramento, California, USA
Colin Lewes Hanks (born November 24, 1977) is an American actor who is best known for his work as Jack Bailey in the series The Good Guys and as Alex Whitman in Roswell. Description above from the Wikipedia article Colin Hanks, licensed under CC-BY-SA, full list of contributors on Wikipedia.
The Movie DB adatlap | IMDb adatlap
---
Mary Ann Broberg szerepében:
Anna Paquin 1982-07-24 Winnipeg, Manitoba, Canada
Anna Hélène Paquin (born July 24, 1982) is a Canadian-New Zealand actress. Born in Winnipeg and raised in Wellington, Paquin made her acting debut portraying Flora McGrath in the romantic drama film The Piano (1993), for which she won the Academy Award for Best Supporting Actress at age 11, making her the second-youngest winner in Oscar history. As a child actress, she received multiple Young Artist Award nominations for her roles in Fly Away Home (1996), The Member of the Wedding (1997), and A Walk on the Moon (1999), and a Screen Actors Guild Award nomination for appearing in Cameron Crowe's comedy-drama film Almost Famous (2000). She also appeared in the films Jane Eyre (1996) and Amistad (1997). Paquin continued to perform prominent roles into adulthood, portraying mutant superheroine Rogue in the 20th Century Fox X-Men franchise (2000–2014), for which she was nominated for a Saturn Award for her performance in the first installment. Her other film credits include 25th Hour (2002), Trick 'r Treat (2007), Margaret (2011), The Good Dinosaur (2015), and The Irishman (2019). She played the lead role of Sookie Stackhouse in the HBO vampire drama television series True Blood (2008–2014). For her performance in the series, Paquin won the Golden Globe Award for Best Actress in 2009, and was nominated for an additional Golden Globe Award, as well as three Saturn Awards and a Screen Actors Guild Award, in 2010. Among other accolades, Paquin was nominated for a Primetime Emmy Award, a Golden Globe Award, and a Screen Actors Guild Award for her work on the television film Bury My Heart at Wounded Knee (2007). She received an additional Golden Globe Award nomination for her work on the television film The Courageous Heart of Irena Sendler (2009).
The Movie DB adatlap | IMDb adatlap
---
Robert "B" Berchtold szerepében:
Jake Lacy 1985-02-14 Greenfield, Massachusetts, United States
Jake Lacy (born February 14, 1985) is an American actor. He is known for his portrayal of Pete Miller on the ninth and final season of The Office and as a co-lead as Casey Marion Davenport on the ABC sitcom Better with You (2010–11). He starred with Jenny Slate in the 2014 film Obvious Child and opposite Rooney Mara in Carol (2015). He played Olivia Wilde's character's love interest in Love the Coopers in 2016, and has also starred as Nick Beverly on the Showtime series I'm Dying Up Here (2017–18). Lacy grew up in Vermont, where he attended Otter Valley Union High School. In 2008, Lacy graduated from the University of North Carolina School of the Arts (UNCSA) in Winston-Salem. After graduation, he worked odd jobs in the state of New York. He worked as a gym receptionist, a bar-back at a club and a waiter, while going to auditions during the day, until being cast in the role of Casey in Better with You.
The Movie DB adatlap | IMDb adatlap
---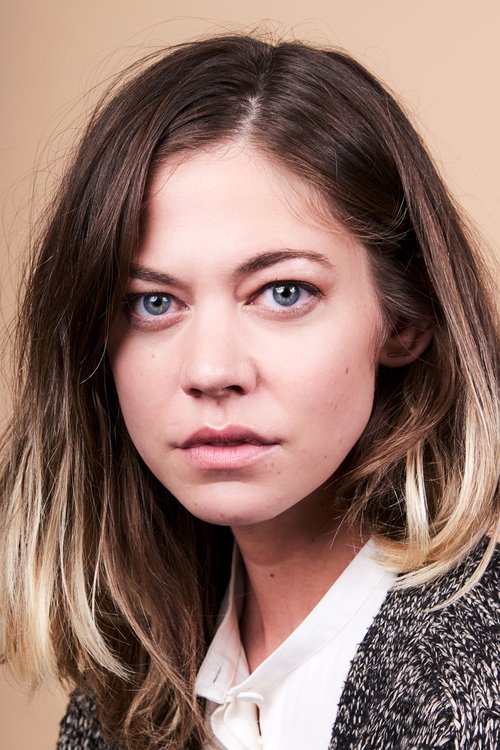 Gail Berchtold szerepében:
Lio Tipton 1988-11-09 Minneapolis, Minnesota, USA
Lio Tipton (formerly Analeigh Tipton; November 9, 1988) is an American actor and fashion model. Tipton is known for placing third on Cycle 11 of America's Next Top Model and for their roles in the films Crazy, Stupid, Love (2011), Warm Bodies (2013), and Two Night Stand (2014).
The Movie DB adatlap | IMDb adatlap
---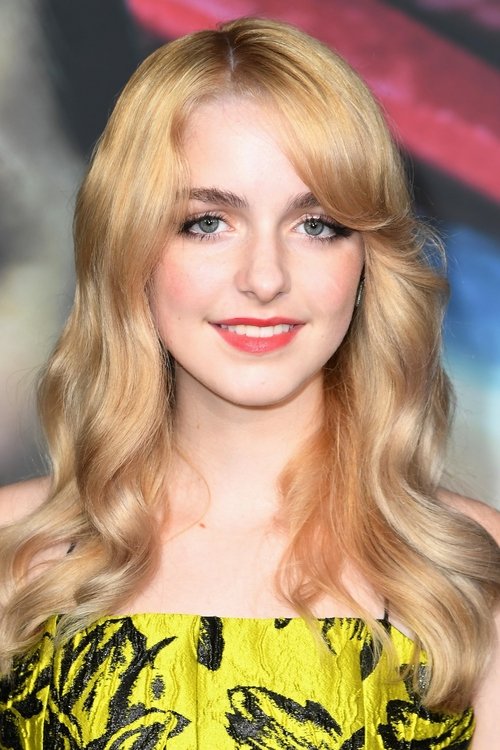 Jan Broberg Felt szerepében:
Mckenna Grace 2006-06-25 Grapevine, Texas, USA
Mckenna Grace (born June 25, 2006) is an American child actress. She began acting professionally at the age of six, with her earliest roles including Jasmine Bernstein in the Disney XD sitcom Crash & Bernstein (2012–2014) and Faith Newman in the soap opera The Young and the Restless (2013–2015). In 2018 and 2019, The Hollywood Reporter named her one of the top 30 stars under age 18. Description above from the Wikipedia article Mckenna Grace, licensed under CC-BY-SA, full list of contributors on Wikipedia.
The Movie DB adatlap | IMDb adatlap
---
Alexi The Diner Patron szerepében:
Jayden Braddock 2002-11-12 New Albany, Union County, Mississippi, USA
J. William Braddock, also known as Jayguyman, was born on November 12, 2002 in Ripley, Mississippi as Jayden William Braddock. He is a Actor, Producer, Writer, Director and Songwriter. He has always had a love for film since he was born. He started making content in 2017 when he uploaded DVD Unboxings and Gameplay videos. He also made and uploaded his first movie shorts that same year which were The Haunted Car (2017) and Seth and Matt (2017). In 2018, He was the Boom Mic co-operator for the mini series, Secrets from the Bayou (2018-2018). He began his Music career in 2019 under the name, Jayguyman, which he is still pursuing to this day. His favorite and most inspirational film is Moonlight (2017).
---
Young Jan Broberg szerepében:
Hendrix Yancey 2011-08-25
The Movie DB adatlap | IMDb adatlap
Charming the Hearts of Men
film
TMDb
---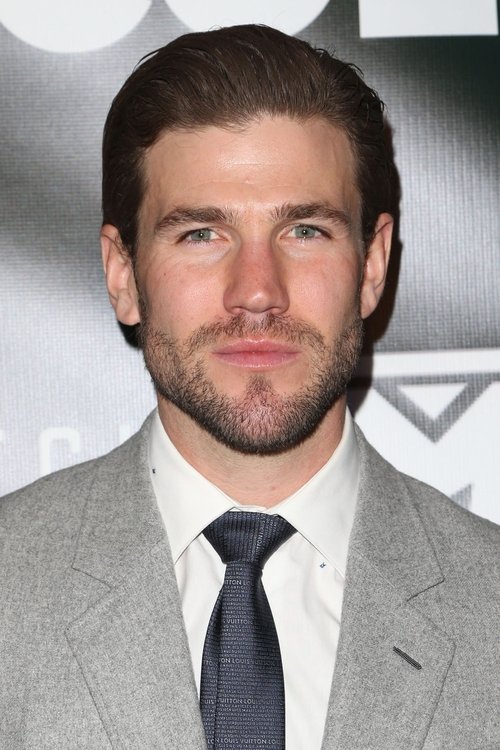 FBI Agent Pete Welsh szerepében:
Austin Stowell 1984-12-24 Kensington - Connecticut - USA
Austin Miles Stowell (born December 24, 1984) is an American actor. He is best known for his role as Kyle Connellan in Alcon Entertainment's Dolphin Tale and Dolphin Tale 2, and as Dalton Joiner in the Vietnam romantic drama Love and Honor with Liam Hemsworth. Austin Stowell was born in Kensington, Connecticut, where he was raised by his father, Robert, a retired steelworker, and his mother, Elizabeth, a schoolteacher. He graduated from Berlin High School in 2003 with the intention of pursuing a professional career in acting. Upon acceptance at the University of Connecticut in Storrs, Connecticut, he studied with the Department of Dramatic Arts, a division of the School of Fine Arts. He performed in several productions with the Connecticut Repertory Theatre, including Julius Caesar, It Can't Happen Here, and As You Like It. Stowell graduated with a Bachelor of Fine Arts in 2007.
The Movie DB adatlap | IMDb adatlap
---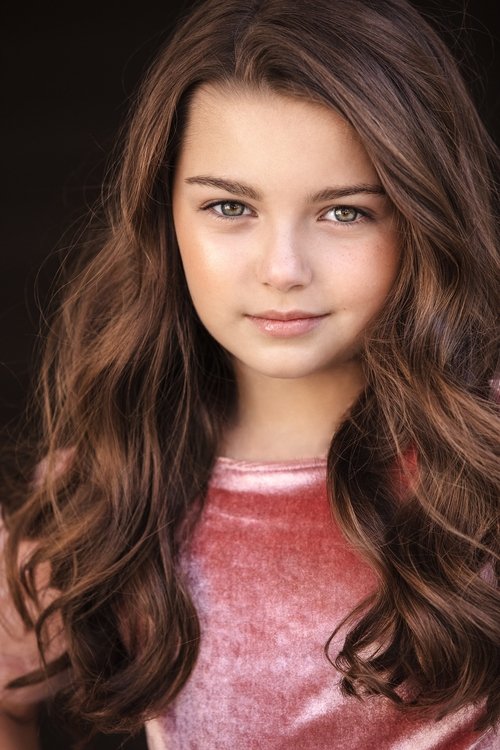 Young Karen Broberg szerepében:
Mila Harris 2010-07-22 Atlanta, Georgia, USA
---
Young Susan Broberg szerepében:
Elle Lisic 2012-01-01
The Movie DB adatlap | IMDb adatlap
Pain Hustlers
film
TMDb
---