7.1 IMDb
Africa's Deadliest explores the deepest, darkest depths of Africa, to come face to face with the deadliest predators. Understand how this diverse landscape has sculpted an array of Africa's predators and who has made it to the top of the food chain. From the dolphin armies of the ocean to the masters of ambush on the savannahs to the most poisonous reptiles of the deserts, discover the stealth, the speed, deception and weaponry of Africa's Deadliest.
2022
04.10.
18:05
7×1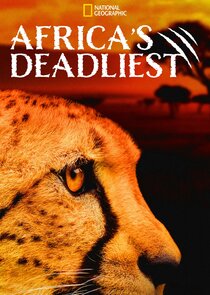 Epizód adatlap | SorozatJunkie | IMDb | Hozzászólások (0) |
The vast wetlands of Africa serve as both a refuge and lifeline to the many animals surviving in these spectacular regions. But life and death go hand in hand and these swamps hide dark and deadly secrets. Every sip of water comes with a risk. This episode showcases the deadly ways Africa's predators use their environment to execute the perfect kill.
2022
04.17.
18:05
7×2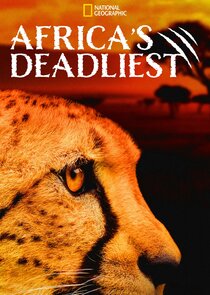 Epizód adatlap | SorozatJunkie | IMDb | Hozzászólások (0) |
The extraordinary oceans of Africa are home to some of the planet's most diverse and vibrantly populated marine environments. From the rugged shorelines, to deep, beneath the dark blue depths, a mysterious and deadly world exists. Here, the hunter could very well become the hunted. This episode showcases how Africa's marine life survive, with brute strength, cunning behaviour and killer instincts!
2022
04.24.
18:05
7×3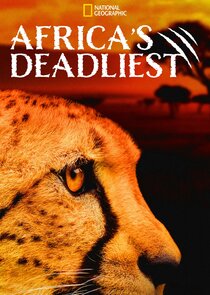 Epizód adatlap | SorozatJunkie | IMDb | Hozzászólások (0) |
They may be small and unassuming – but the little predators that calls Africa home pack a mean and deadly punch. In this episode we look at the little guys and their hidden killer abilities. From meerkats to monitor lizards, eagles and antlions, what these predators lack in size they make up for in power, strength and tenacity.