Steve Fulcher szerepében:
Martin Freeman 1971-09-08 Aldershot, Hampshire, England, UK
Martin John Christopher Freeman is an English actor. Among other accolades, he has won an Emmy Award, a BAFTA Award and a Screen Actors Guild Award, and has been nominated for a Golden Globe Award. Freeman's most notable roles are that of Tim Canterbury in the mockumentary series The Office (2001–2003), Dr. John Watson in the British crime drama series Sherlock (2010–2017), Bilbo Baggins in The Hobbit film trilogy (2012–2014), and Lester Nygaard in the first season of the dark comedy-crime drama series Fargo (2014). He has also appeared in films including the romantic comedy Love Actually (2003), the horror comedy Shaun of the Dead (2004), the sci-fi comedy The Hitchhiker's Guide to the Galaxy (2005), the action comedy Hot Fuzz (2007), the semi-improvised comedy Nativity! (2009), the sci-fi comedy The World's End (2013). For the last few years he has been playing Everett K. Ross in the Marvel Cinematic Universe superhero films Captain America: Civil War (2016), Black Panther (2018), and Black Panther: Wakanda Forever (2022). He will reprise the role in the upcoming Disney+ series Secret Invasion (2023).
The Movie DB adatlap | IMDb adatlap
---
Karen Edwards szerepében:
Imelda Staunton 1956-01-09 Archway, London, England, UK
Imelda Mary Philomena Bernadette Staunton, CBE (born 9 January 1956) is an English stage and screen actress. She is best known for her performances in the British comedy television series Up the Garden Path and the films Harry Potter and the Order of the Phoenix and Vera Drake. For the latter, she drew widespread critical acclaim as Vera Drake, earning her a Best Actress Oscar nomination and a number of wins including the BAFTA and Venice Film Festival Awards for best actress in a leading role. Staunton was born in Archway, North London, the only child of Bridie, a hairdresser, and Joseph Staunton, a road-worker and labourer. The family lived over Staunton's mother's hair dressing salon while Staunton's father worked on the roads. Staunton met her husband, English actor Jim Carter, in Richard Eyre's landmark early Eighties production of Guys And Dolls at the National Theatre. They have a daughter, Bessie, born 1993. Staunton lives with her family in West Hampstead, northwest London, and is long time friends with actor Stephen Fry, actor Hugh Laurie and actress Emma Thompson, her neighbor.
The Movie DB adatlap | IMDb adatlap
---
Elaine Pickford szerepében:
Siobhan Finneran 1967-04-27 Oldham, Lancashire, England, UK
Siobhan Margaret Finneran is an English television and film actress. She is known for her regular roles in the BBC drama Clocking Off, ITV comedy Benidorm, ITV drama Downton Abbey and BBC drama Happy Valley. Siobhan married actor Mark Jordon in 1997 and they have two children,Joseph and Poppy. The couple divorced in 2014.
The Movie DB adatlap | IMDb adatlap
---
Mike Veale szerepében:
Daniel Betts 1970-01-01 Cuckfield, West Sussex, England, UK
Daniel Betts was born in 1971 in Cuckfield, West Sussex, England. He trained under Yat Malmgren and Christopher Fettes at the Drama Centre, London, graduating in 1993. His varied career has included many roles on the British and International stage, as well as TV and film work including Fury (2014), and the upcoming Brad Pitt films War Machine (2016) and Allied (2016).
The Movie DB adatlap | IMDb adatlap
---
Christopher Halliwell szerepében:
Joe Absolom 1978-12-16 London, England, UK
Joe Absolom (born 16 December 1978) is an English actor. He began acting in 1990 at age 11 in a peanut butter advertisement. After appearing in "Screenplay: Antonia and Jane (#5.2)" (1990) , he achieved fame as Matthew Rose in "EastEnders" (1985) in 1997 at age 18. After leaving "EastEnders" (1985) in 2000, he has appeared in Long Time Dead (2002), Extreme Ops (2002) and also popular television series "Doc Martin" (2004) and "Vincent" (2005) and most recently "Personal Affairs" (2009) .
The Movie DB adatlap | IMDb adatlap
---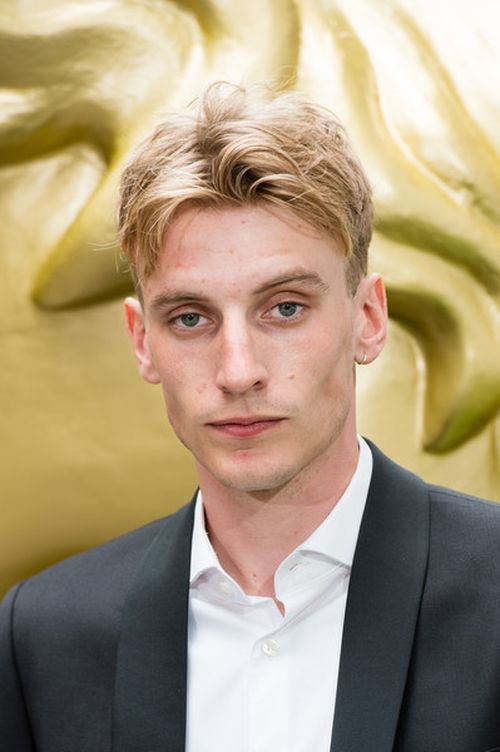 Kevin Reape szerepében:
Charlie Cooper Gloucester, Gloucestershire, England, UK
Born in Gloucester in 1990, Charlie Cooper is a writer, actor, comedian and fashion model. He is best known for acting and co-writing the hit BBC comedy This Country with his sister Daisy May Cooper.
The Movie DB adatlap | IMDb adatlap