Absolute Duo Színész- és szereplőlista
Julie Sigtuna szerepében:
Nozomi Yamamoto 1988-08-09 Misawa, Aomori Prefecture, Japan
Nozomi Yamamoto is a Japanese voice actress affiliated with VIMS. She also wrote lyrics under the name "MC's akaHOPE".
The Movie DB adatlap | IMDb adatlap
---
Thor Kokonoe szerepében:
Yoshitsugu Matsuoka 1986-09-17 Obihiro, Hokkaido, Japan
Yoshitsugu Matsuoka is a Japanese voice actor from Hokkaido. He is affiliated with I'm Enterprise. He was honored at the 6th Seiyu Awards for Best New Actor in 2012 and the 10th Seiyu Awards for Best Lead Actor in 2016. He is best known for being the voice of Kirito from Sword Art Online, Sorata Kanda from The Pet Girl of Sakurasou, Sora from No Game No Life, Arata Kasuga/Astral Trinity from Trinity Seven, Sōma Yukihira from Food Wars!: Shokugeki no Soma, and Masamune Izumi from Eromanga Sensei. As of June 17, 2019, he is the current official Guinness World Record holder for the most unique sound bites provided by a voice actor at an exceeded 10,000 words in Danmachi - Memoria Freese.
---
---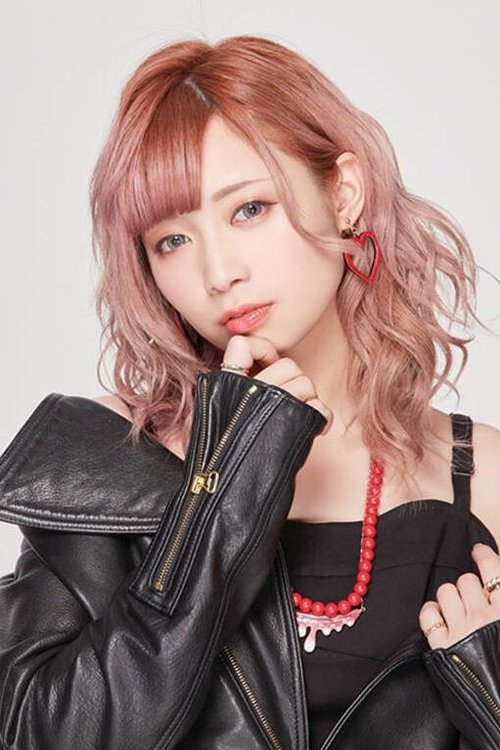 ---
Sarah szerepében:
Nozomi Nishida Gifu, Gifu Prefecture, Japan
Born July 22, she is a Japanese voice actress and singer from Gifu Prefecture who is affiliated with Mausu Promotion. She began her voice acting career in 2014 and played her first major role in 2016 as the character Makina Nakajima in the anime series Macross Delta. She became part of the music group Walküre, which performs songs for the Macross franchise. She is also known for her roles as Satori Tamaba in Armed Girl's Machiavellism and Tsubasa Arihara in Hachigatsu no Cinderella Nine. Contents
---
Grave Phantom szerepében:
Kentaro Ito 1974-01-03 Hachioji, Tokyo Prefecture, Japan
Kentaro Ito is a Japanese voice actor and singer. Herushii Tarou is an alias of Itou Kentarou for adult stuff.
---
Otoha Kokonoe szerepében:
Manami Tanaka 1989-11-21 Hiroshima, Japan
---
Momo Kibitsu szerepében:
Mami Uchida Kanagawa, Japan
---
Aoi "Tora" Torasaki szerepében:
Natsuki Hanae 1991-06-26 Kanagawa Prefecture, Japan
Natsuki Hanae is a Japanese voice actor from Kanagawa Prefecture. He is affiliated with Across Entertainment. In 2015, he won an award at the 9th Seiyuu Awards as one of the best male newcomers. He also hosts the radio show ŌHana (逢坂市立花江学園 Ōsaka Shiritsu Hanae Gakuen) along with voice actor Ryōta Ōsaka. "Hanae" is actually a pseudonym; his real surname has not been disclosed by his agency.
The Movie DB adatlap | IMDb adatlap
---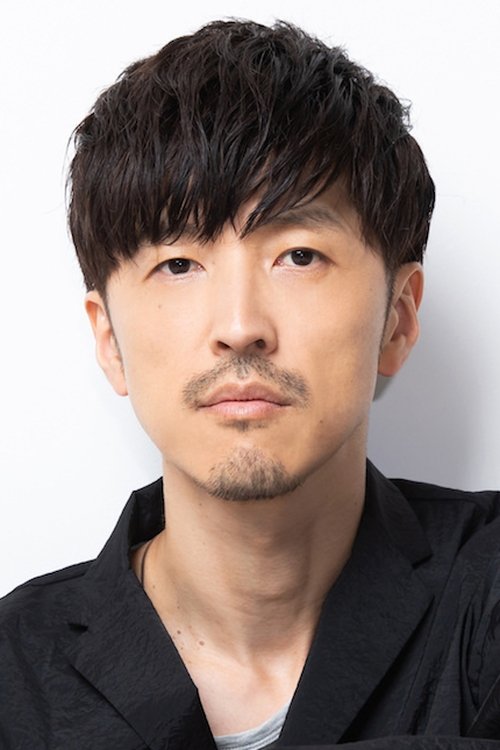 K szerepében:
Takahiro Sakurai 1974-06-13 Okazaki, Aichi, Japan
Takahiro Sakurai is a Japanese voice actor who was born in Okazaki. He was a member of 81 Produce and has been attached to INTENTION since July 20 of 2014, the management company established by Kenichi Suzumura, one of his good friends.
The Movie DB adatlap | IMDb adatlap
---
Equipment Smith szerepében:
Tomomichi Nishimura 1946-06-02 Chiba, Japan
Tomomichi Nishimura (西村 知道, Nishimura Tomomichi, June 2, 1946) is a Japanese voice actor and actor. He is from Chiba prefecture and is affiliated with Arts Vision.
The Movie DB adatlap | IMDb adatlap
---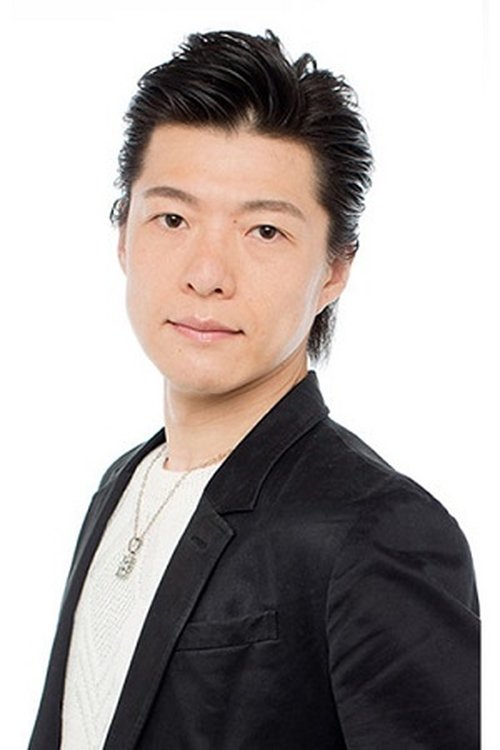 Tatsu szerepében:
Yoshihisa Kawahara 1976-06-22 Tokyo, Japan
Yoshihisa Kawahara (川原 慶久, Kawahara Yoshihisa, June 22, 1976) is a Japanese voice actor and narrator born in Tokyo. He is affiliated with Across Entertainment. Previously was a member of Kekke Corporation and Atomic Monkey. On December 13, 2017, Kawahara announced that he had married voice actress Kaori Sadohara (佐土原 かおり).
---
Sakuya Tsukumo szerepében:
Yui Horie 1976-09-20 Katsushika, Tokyo Prefecture, Japan
Yui Horie is a Japanese singer and voice actress. She is sometimes affectionately nicknamed "Hocchan" by her Japanese fans. She hosts a radio show called "Horie Yui no Tenshi no Tamago" and is the founding member of the singing group, Aice5. She is one of a handful of Japanese idol voice actors that rose to prominence in the 2000s, whose popularity today has been attributed to their solid experience and long-term interaction with their fan base, as opposed to the contemporary norms of youth and beauty in the entertainment industry. As a result of her ongoing success, she has performed solo at large music venues, such as the Nippon Budokan in 2009 and the Yoyogi National Gymnasium's First Stadium in 2015, each with capacities of approximately 14,000 and 13,000 respectively. Her official fanclub is the "Black Cat Alliance". Some of her notable roles in anime include Naru Narusegawa in Love Hina, Multi in To Heart, Tohru Honda in Fruits Basket, Ai in Dōbutsu no Mori, Ayu Tsukimiya in Kanon, Yuki Cross in Vampire Knight, Miss Monochrome in Miss Monochrome, Minori Kushieda in Toradora!, Tsubasa Hanekawa in Monogatari, Chie Satonaka in Persona 4, Kōko Kaga in Golden Time, Carla in Fairy Tail and Wiz in KonoSuba.
The Movie DB adatlap | IMDb adatlap
---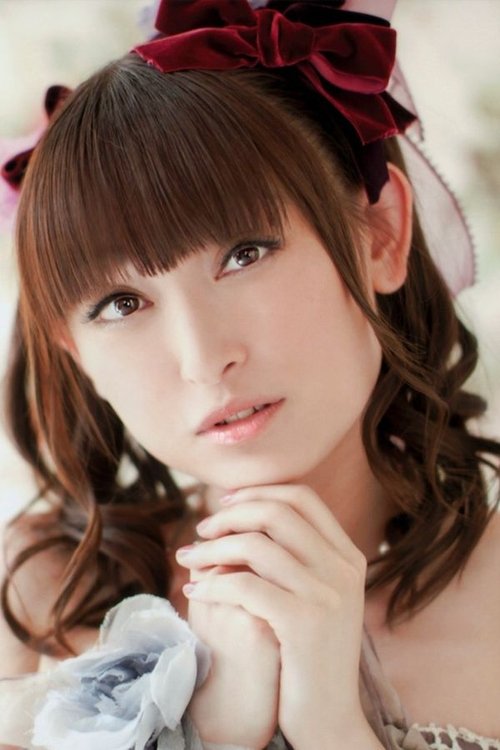 Rito "Usa-sensei" Tsukimi szerepében:
Yukari Tamura 1976-02-27 Fukuoka, Japan
Yukari Tamura is a Japanese singer-songwriter and voice actress, currently affiliated with I'm Enterprise (as a voice talent) and King Records (as a singer). She is known for her soft voice and interest in Lolita fashion. In 1997, she made her debut as a voice actress, releasing her debut single Yuuki wo Kudasai on March 26, 1997.
The Movie DB adatlap | IMDb adatlap
---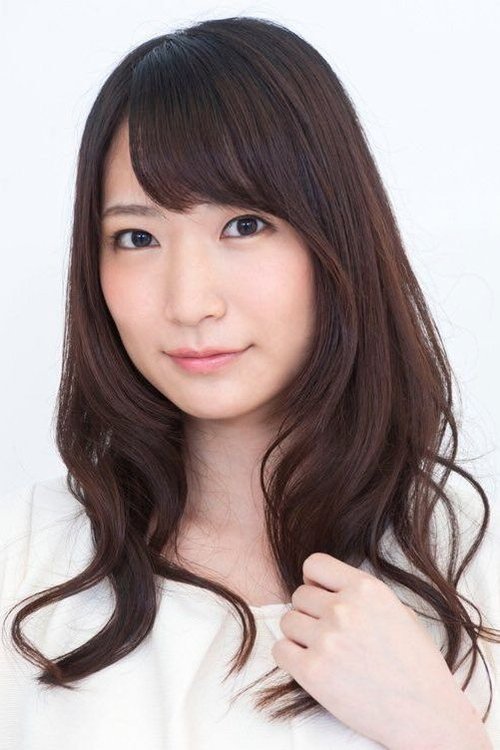 Miyabi Hotaka szerepében:
Ayaka Imamura 1993-08-05 Osaka, Japan
Ayaka Imamura (今村 彩夏, Imamura Ayaka, born August 5, 1993) is an indefinite hiatus Japanese voice actress from Osaka Prefecture. She was previously affiliated with With Line. On September 26, 2019, her management announced that she would indefinite hiatus from voice acting due to poor health.
The Movie DB adatlap | IMDb adatlap