Cate Hennessy szerepében:
Katey Sagal 1954-01-19 Hollywood, Los Angeles, California, USA
Katey Sagal, born Catherine Louise Sagal on January 19, 1954, is an American actress, singer, and songwriter. She has had a successful and versatile career in both television and music, becoming a well-known and respected figure in the entertainment industry. Sagal first gained recognition for her role as Peggy Bundy, the sassy and materialistic wife of Al Bundy, in the long-running sitcom "Married... with Children" (1987-1997). Her portrayal of Peggy Bundy showcased her comedic talent and made her a beloved character in the world of television. Following the success of "Married... with Children," Sagal continued to thrive in the industry and took on a variety of roles in both comedic and dramatic projects. She has appeared in shows such as "Futurama," where she provided the voice of Leela, and "Sons of Anarchy," where she played the complex character Gemma Teller Morrow. Sagal's performances have earned her critical acclaim and various award nominations. In addition to her acting career, Sagal is also a talented singer and songwriter. She has released several albums, showcasing her skills in genres such as rock and country. Sagal's musical talents have been featured on various television shows, including "Sons of Anarchy," where she performed several songs. Throughout her career, Katey Sagal has proven her versatility and range as an actress, tackling both comedic and dramatic roles with equal aplomb. Her captivating performances and memorable characters have solidified her status as a respected and accomplished actress in the industry.
The Movie DB adatlap | IMDb adatlap
---
Bridget Hennessy szerepében:
Kaley Cuoco 1985-11-30 Camarillo, California, USA
Kaley Cuoco is an American film and television actress and singer. She is best known for her roles as Bridget Hennessy on the sitcom 8 Simple Rules, Billie Jenkins on the supernatural drama Charmed, and Penny on the sitcom The Big Bang Theory.
The Movie DB adatlap | IMDb adatlap
---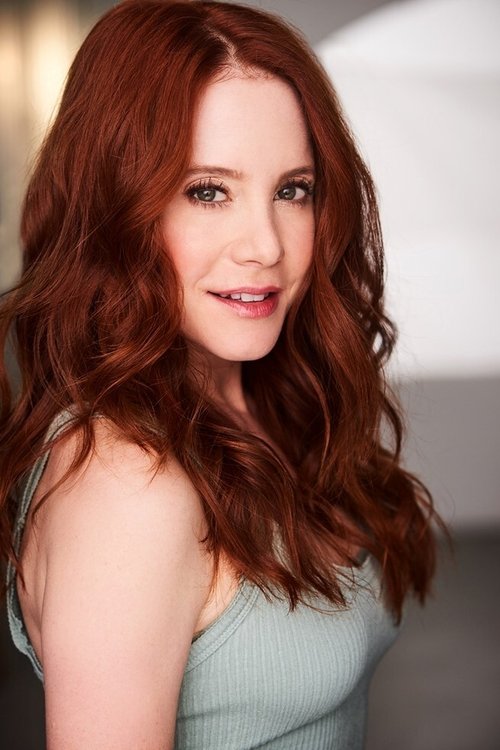 Kerry Hennessy szerepében:
Amy Davidson 1979-09-15 Phoenix, Arizona, USA
From Wikipedia, the free encyclopedia. Height 5' (1,52 m) Amy Davidson (born September 15, 1979) is an American actress. She is best known for playing Kerry Hennessy in the ABC sitcom 8 Simple Rules. Early life and education Born in Phoenix, Arizona, Davidson was raised by educators. Her father was a principal at El Mirage Elementary School, and her mother was an English teacher at Desert Foothills Junior High School. Her parents enrolled her in dance classes as a young child. She became a member of "Dance Motion". Davidson took ballet, pointe, hip hop and modern dancing. While Amy attended Shadow Mountain High School, she began appearing in advertisements. Her acting coach Jean Fowler encouraged her to move to Hollywood. Career After appearing in the TV movie The Truth About Jane and an episode of the drama series Judging Amy, she was cast in the Mary-Kate and Ashley Olsen series So Little Time. She guest-starred on the sitcom Malcolm In The Middle and in the Hallmark Channel film Annie's Point opposite Betty White and Richard Thomas. Other roles include the film Goyband, in which she stars as a young Orthodox Jewish girl who falls for an ex-boyband pop star (Adam Pascal) who performs at her family's hotel in the Catskills. Goyband's cast includes Natasha Lyonne, Tovah Feldshuh, Dean Edwards, Tibor Feldman, and Cris Judd. Personal life Davidson married actor Kacy Lockwood on May 1, 2010. The website sitcomsonline.com started an online campaign to get Davidson to guest star or recur on the ABC comedy Suburgatory, and Davidson has loved the idea and would love to appear on the new sitcom. She is also developing a comedy pilot.
The Movie DB adatlap | IMDb adatlap
---
Rory Hennessy szerepében:
Martin Spanjers 1987-02-02 Tucson, Arizona, USA
Martin Brian Spanjers (born February 2, 1987) is an American actor. He played Rory Hennessy on the ABC sitcom 8 Simple Rules from 2002 to 2005, for which he won a Young Artist Award in 2004, and as Justin in Good Luck Charlie (2010-2014). Spanjers was born in Tucson, Arizona. His father, Frank, is a facilities administrator, and his mother, Sara, is an artist.[1] He has an older brother, Matt. His paternal grandparents emigrated from the Netherlands, settling in Wisconsin.[2] Spanjers auditioned for the starring role of Malcolm in Malcolm in the Middle, almost getting it, but did get a guest spot in the show's pilot episode. Although he did not make it to Malcolm, he was able to show up in 8 Simple Rules For Dating My Teenage Daughter. Spanjers made a guest appearance as Davie in the first episode of the fourth season of Cold Case, "Rampage". He made guest appearances in many other TV shows as well. He currently resides in Los Angeles, California. In 2006 he provided the voice for Sugimura in the English dub of the Studio Ghibli film Whisper of the Heart. Spanjers appeared as Randy Randinger in the sports spoof The Comebacks, released on October 19, 2007.[3] He also shot commercials for Pizza Hut double stuffed pizza, Sprint Nextel and T-Mobile. Spanjers appeared in a music video for the group Three Loco, which includes Andy Milonakis, Dirt Nasty, and Riff Raff.
The Movie DB adatlap | IMDb adatlap
---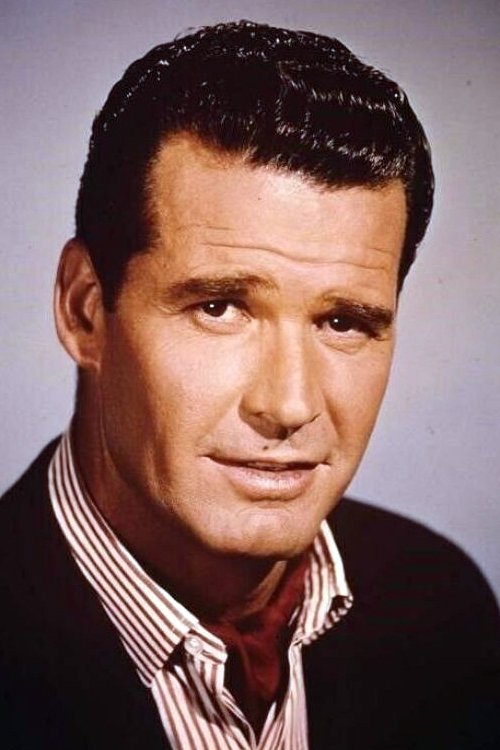 Jim Egan szerepében:
James Garner ✝ 1928-04-07 Norman, Oklahoma, USA - 2014-07-19
James Garner (born James Scott Bumgarner; April 7, 1928 – July 19, 2014) was an American actor, producer, and voice artist. He starred in several television series over more than five decades, including such popular roles as Bret Maverick in the 1950s western comedy series Maverick and Jim Rockford in The Rockford Files, and played leading roles in more than 50 theatrical films, including The Great Escape (1963) with Steve McQueen, Paddy Chayefsky's The Americanization of Emily (1964), Grand Prix (1966), Blake Edwards' Victor Victoria (1982), Murphy's Romance (1985), for which he received an Academy Award nomination, Space Cowboys (2000) with Clint Eastwood, and The Notebook (2004). Description above from the Wikipedia article James Garner, licensed under CC-BY-SA, full list of contributors on Wikipedia.
The Movie DB adatlap | IMDb adatlap
---
C.J. Barnes szerepében:
David Spade 1964-07-22 Birmingham, Michigan, USA
David Wayne Spade (born July 22, 1964) is an American actor, comedian and television personality who first became famous in the 1990s as a cast member on Saturday Night Live, and from 1997 until 2003 starred as Dennis Finch on Just Shoot Me!. He also starred as C.J. Barnes, along with Katey Sagal, James Garner and Kaley Cuoco on 8 Simple Rules.He currently stars as Russell Dunbar on the CBS sitcom Rules of Engagement. He is also working with TBS on an animated series based on his film Joe Dirt. Description above from the Wikipedia article David Spade, licensed under CC-BY-SA, full list of contributors on Wikipedia.
The Movie DB adatlap | IMDb adatlap