Max Black szerepében:
Kat Dennings 1986-06-13 Bryn Mawr, Pennsylvania, USA
Katherine Victoria Litwack (born June 13, 1986), known professionally as Kat Dennings, is an American actress. She is best known for starring as Max Black in the CBS sitcom 2 Broke Girls (2011–2017) and as Darcy Lewis in the Marvel superhero films Thor (2011), Thor: The Dark World (2013), the Disney+ series WandaVision (2021) and Thor: Love and Thunder (2022). Dennings was born on June 13, 1986 in Bryn Mawr, Pennsylvania. Her mother, Ellen Judith Litwack, is a poet and speech therapist, and her father, Gerald J. Litwack, is a molecular pharmacologist, and college professor and chairman. Dennings is the youngest of five children, including an older brother, Geoffrey S. Litwack. Her family is Jewish. Dennings was homeschooled; her only enrollment at a traditional school was for a half-day at Friends' Central School. She graduated from high school early at age 14, and moved with her family to Los Angeles to pursue acting full time under the professional surname "Dennings". This page is based on a Wikipedia article written by contributors. Text is available under the CC BY-SA 4.0 license; additional terms may apply.
The Movie DB adatlap | IMDb adatlap
---
Caroline Channing szerepében:
Beth Behrs 1985-12-26 Lancester, Pensylvania, USA
Elizabeth Ann Behrs (born December 26, 1985) is an American actress known for her starring role as Caroline Channing in the CBS comedy series 2 Broke Girls, which earned Behrs praise and nominations for the Teen and the People's Choice Awards. She is also known for her role as Gemma Johnson on the CBS sitcom The Neighborhood. She made her screen debut in the 2009 comedy film American Pie Presents: The Book of Love, and later ventured into television roles. After 2 Broke Girls, she returned to feature films with the 2015 productions Chasing Eagle Rock and Hello, My Name Is Doris. In 2018, she was cast in her second major TV role, playing Gemma Johnson in the CBS sitcom The Neighborhood. She voiced Carrie Williams in the animated film Monsters University (2013) and Moochie in the television series Home: Adventures with Tip & Oh.
The Movie DB adatlap | IMDb adatlap
---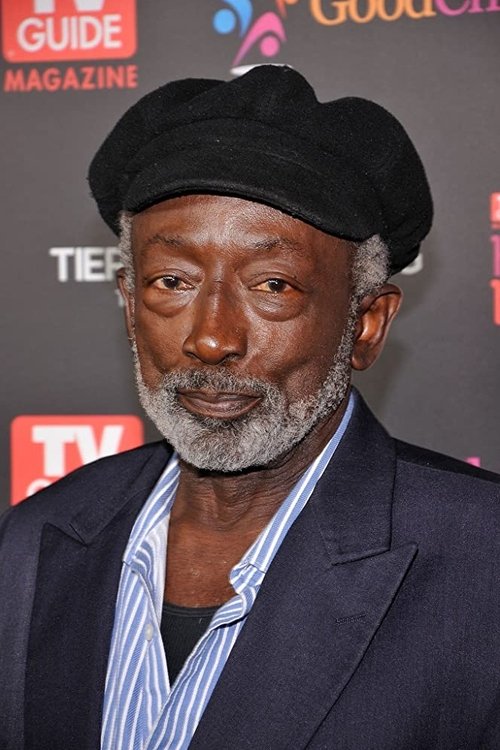 Earl Washington szerepében:
Garrett Morris 1937-02-01 New Orleans, Louisiana, USA
From Wikipedia, the free encyclopedia. Garrett Gonzalez Morris (born February 1, 1937 height 5' 8" (1,73 m)) is an Americancomedian and actor. He was part of the original cast of the sketch comedy program Saturday Night Live, appearing from 1975 to 1980. Morris was a church-choir singer from his youth, trained at the Juilliard School of Music, and graduated from Dillard University in 1958. Early in his career, he soloed with the Harry Belafonte singers. He performed in a number of Broadwaymusicals, including Hallelujah, Baby! and Ain't Supposed to Die a Natural Death. He also appeared as a high school teacher in the 1975 film Cooley High. He had a small role as a police sergeant in The Anderson Tapes (1970). Morris also lived in Fort Lauderdale, Florida, where he worked as a postal carrier.
The Movie DB adatlap | IMDb adatlap
---
Oleg Golishevsky szerepében:
Jonathan Kite 1979-09-02 Chicago, Illinois, USA
Jonathan Kite is an American actor and comedian. He currently plays Oleg on the CBS comedy 2 Broke Girls.Kite grew up in Skokie, Illinois, and attended Old Orchard Junior High and Niles North High School. He has a theater degree from the University of Illinois at Urbana–Champaign.His work includes Muscle Milk commercial, an appearance on Raising Hope, and recurring appearances on In the Flow with Affion Crockett.He also appeared in the third season finale of Wizards of Waverly Place as Agent Lamwood who works for the government. In addition, he also was a character in the first season of Kickin' It as Terrence in the episode The Commercial. He plays Oleg on 2 Broke Girls.
The Movie DB adatlap | IMDb adatlap
---
---
Sophie Kachinsky szerepében:
Jennifer Coolidge 1961-08-28 Boston, Massachusetts, USA
Jennifer Audrey Coolidge (born August 28, 1961) is an American actress. Primarily noted for her roles in comedic film and television, she may be best known for her roles as Jeanine "Stifler's Mom" Stifler in the American Pie film series (1999–2012) and as Paulette Bonafonté Parcelle in the Legally Blonde film series (2001–2003). She is a regular actor in Christopher Guest's mockumentary films, such as Best in Show (2000), A Mighty Wind (2003), For Your Consideration (2006), and Mascots (2016). Coolidge is an alumna of The Groundlings, an improv and sketch comedy troupe based in Los Angeles. Coolidge also appeared in the films A Cinderella Story (2004), Robots (2005), Click (2006), Date Movie (2006), American Dreamz (2006), Epic Movie (2007), Igor (2008), Soul Men (2008), Gentlemen Broncos (2009), Austenland (2013), Like a Boss (2020), Promising Young Woman (2020), and Single All the Way (2021). On television, she is known for her roles as Roberta "Bobbie" Morganstern in the NBC sitcom Joey (2004–2006), Betty in the ABC Family teen drama series The Secret Life of the American Teenager (2008–2012), Zofia "Sophie" Kaczyński in the CBS sitcom 2 Broke Girls (2011–2017), and Tanya McQuoid in the HBO anthology series The White Lotus (2021), the latter of which earned her critical acclaim, winning a Primetime Emmy Award and a Critics' Choice Television Award, and receiving nominations for a Golden Globe Award and a Screen Actors Guild Award.
The Movie DB adatlap | IMDb adatlap