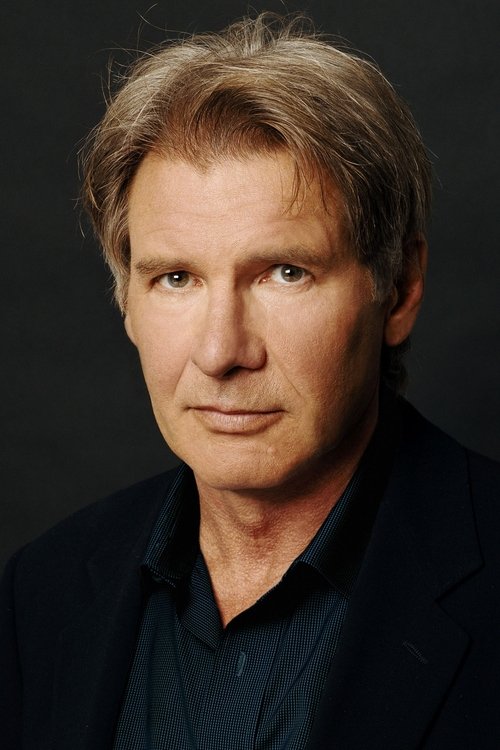 Jacob Dutton szerepében:
Harrison Ford 1942-07-13 Chicago, Illinois, USA
Legendary Hollywood Icon Harrison Ford was born on July 13, 1942 in Chicago, Illinois. His family history includes a strong lineage of actors, radio personalities, and models. Harrison attended public high school in Park Ridge, Illinois where he was a member of the school Radio Station WMTH. Harrison worked as the lead voice for sports reporting at WMTH for several years. Acting wasn't a major interest to Ford until his junior year at Ripon College when he first took an acting class. Harrison Ford's career started in 1964 when he travelled to California in search of a voice-over job. He never received that position, but instead signed a contract with Columbia Pictures where he earned $150 weekly to play small fill in roles in various films. Through the 60's Harrison worked on several TV shows including Gunsmoke, Ironside, Kung Fu, and American Style. It wasn't until 1967 that Harrison received his first credited role in the Western film, A Time for Killing. Dissatisfied with the meager roles he was being offered, Ford took a hiatus from acting to work as a self-employed carpenter. This seemingly odd diversion turned out to be a blessing in disguise for Harrison's acting career when he was soon hired by famous film producer George Lucas. This was a turning point in Harrison's life that led to him be casted in milestone roles such as Hans Solo and Indiana Jones. Since his most famous roles in the Star Wars Trilogy and Raiders of the Lost Ark, Harrison Ford has starred in over 40 films. Many criticize his recent work, saying his performances have been lackluster leading to commercially disappointing films. Harrison has always worked hard to protect his off-screen private life, keeping details about his children and marriages quite. He has a total of five children including one recent adoption with third and current wife Calista Flockhart. In addition to acting Harrison Ford is passionate about environmental conservation, aviation, and archeology.
The Movie DB adatlap | IMDb adatlap
---
Cara Dutton szerepében:
Helen Mirren 1945-07-26 Hammersmith, London, England, UK
Dame Helen Lydia Mirren DBE (née Mironoff; born 26 July 1945) is an English actor. The recipient of numerous accolades, she is the only person to achieve the Triple Crown of Acting in both the United States and the United Kingdom. She received an Academy Award and a British Academy Film Award for her portrayal of Queen Elizabeth II in The Queen, a Tony Award and a Laurence Olivier Award for the same role in The Audience, three British Academy Television Awards for her performance as DCI Jane Tennison in Prime Suspect, and four Primetime Emmy Awards, including two for Prime Suspect. Excelling on stage with the National Youth Theatre, Mirren's performance as Cleopatra in Antony and Cleopatra in 1965 saw her invited to join the Royal Shakespeare Company before she made her West End stage debut in 1975. Since then, Mirren has also had success in television and film. Aside from her Academy Award-winning performance, Mirren's other Oscar-nominated performances were for The Madness of King George (1994), Gosford Park (2001), and The Last Station (2009). For her role on Prime Suspect, which ran from 1991 to 2006, she won three consecutive British Academy Television Awards for Best Actress (1992, 1993 and 1994), a joint-record of consecutive wins shared with Julie Walters, and two Primetime Emmy Awards. Playing Queen Elizabeth I in the television series Elizabeth I (2005), and Queen Elizabeth II in the film The Queen (2006), she is the only actor to have portrayed both the regnant Elizabeths on screen. After her breakthrough film role in The Long Good Friday (1980), other notable film roles included Cal (1984), for which she won the Cannes Film Festival Award for Best Actress, 2010 (1984), The Cook, the Thief, His Wife & Her Lover (1989), Teaching Mrs. Tingle (1999), Calendar Girls (2003), Hitchcock (2012), The Hundred-Foot Journey (2014), Woman in Gold (2015), Trumbo (2015), and The Leisure Seeker (2017). She also appeared in the action films Red (2010) and Red 2 (2013) playing an ex-MI6 assassin, and in the Fast & Furious films The Fate of the Furious (2017), Hobbs & Shaw (2019), and F9 (2021). In the Queen's 2003 Birthday Honours, Mirren was appointed a Dame (DBE) for services to drama, with investiture taking place at Buckingham Palace. In 2013 she was awarded a star on the Hollywood Walk of Fame, and in 2014 she received the BAFTA Fellowship for lifetime achievement from the British Academy of Film and Television Arts. In 2021, she was announced as the recipient of the Screen Actors Guild Life Achievement Award. Description above from the Wikipedia article Helen Mirren, licensed under CC-BY-SA, full list of contributors on Wikipedia.
The Movie DB adatlap | IMDb adatlap
---
---
---
---
John Dutton Sr. szerepében:
James Badge Dale 1978-05-01 New York City, New York, USA
James Badge Dale  (born May 1, 1978) is an American actor who starred in the AMC drama series Rubicon. He is most famous for his role of Chase Edmunds in the third season of 24 and Robert Leckie in the HBO miniseries The Pacific. Description above from the Wikipedia article James Badge Dale, licensed under CC-BY-SA, full list of contributors on Wikipedia
The Movie DB adatlap | IMDb adatlap
---
Emma Dutton szerepében:
Marley Shelton 1974-04-12 Los Angeles, California, USA
Marley Eve Shelton (born April 12, 1974) is an American film and television actress. Shelton began her acting career in her late teens, and appeared in several 1990s' television movies and shows. She made her film debut in the critically acclaimed drama Grand Canyon (1991), and was cast in the films The Sandlot (1993), Nixon (1995), and Warriors of Virtue (1997). Shelton subsequently appeared in Pleasantville (1998) and Never Been Kissed (1999). In 2001, Shelton had her first starring role in the black comedy Sugar & Spice, and appeared as one of the main characters in the teen horror film Valentine. Shelton then appeared, playing supporting roles in the films Uptown Girls (2003), Sin City (2005), and The Last Kiss (2006). She had a significant role in the double-feature film Grindhouse (2007). In 2009, Shelton starred in A Perfect Getaway and (Untitled), and subsequently had a role in Scream 4 (2011). ​From Wikipedia, the free encyclopedia
The Movie DB adatlap | IMDb adatlap
---
Zane szerepében:
Brian Geraghty 1974-05-13 Toms River - New Jersey - USA
From Wikipedia, the free encyclopedia Brian Timothy Geraghty (born May 13, 1974) is an American film and television actor, best known for his role in the Academy Award winning film The Hurt Locker. Description above from the Wikipedia article Brian Geraghty, licensed under CC-BY-SA, full list of contributors on Wikipedia.
The Movie DB adatlap | IMDb adatlap
---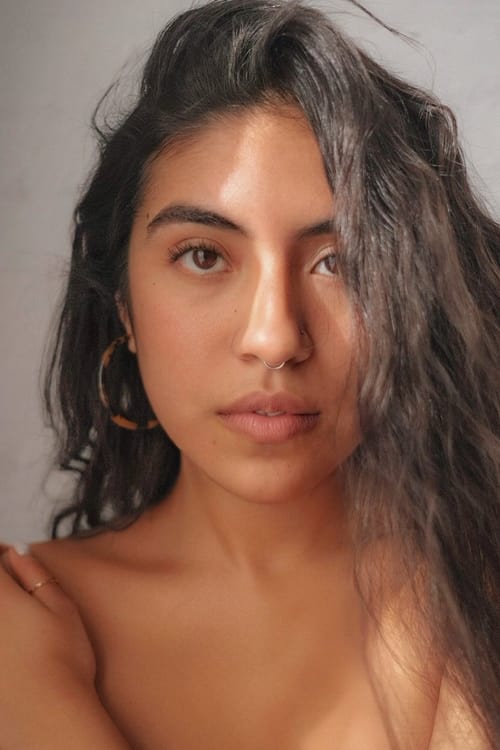 Teonna Rainwater szerepében:
Aminah Nieves
---
---
Banner Creighton szerepében:
Jerome Flynn 1963-03-16 Bromley, Kent, England, UK
Jerome Patrick Flynn is an English actor and singer. He is best known for his roles as Paddy Garvey of the King's Fusiliers in the ITV series Soldier Soldier, Fireman Kenny 'Rambo' Baines in the pilot of London's Burning, Bronn in the hit HBO series Game of Thrones, and Bennet Drake in Ripper Street. He and his Soldier Soldier co-star Robson Green also performed as Robson & Jerome in the later half of the 1990s. They released a version of "Unchained Melody", which stayed at number 1 for 7 weeks on the UK Chart, selling more than a million copies and becoming the best-selling single of 1995. The duo had two further number 1 singles: "I Believe" and "What Becomes of the Brokenhearted". Their eponymous debut album and the follow-up Take Two both reached number 1 on the UK Albums Chart.
The Movie DB adatlap | IMDb adatlap